Album '4', interview with Slash and Miles Kennedy: 'That point where you wave the white flag'
Daily / Interview

- 07 March 2022
4 is the new album of Slash, Miles Kennedy and the Conspirators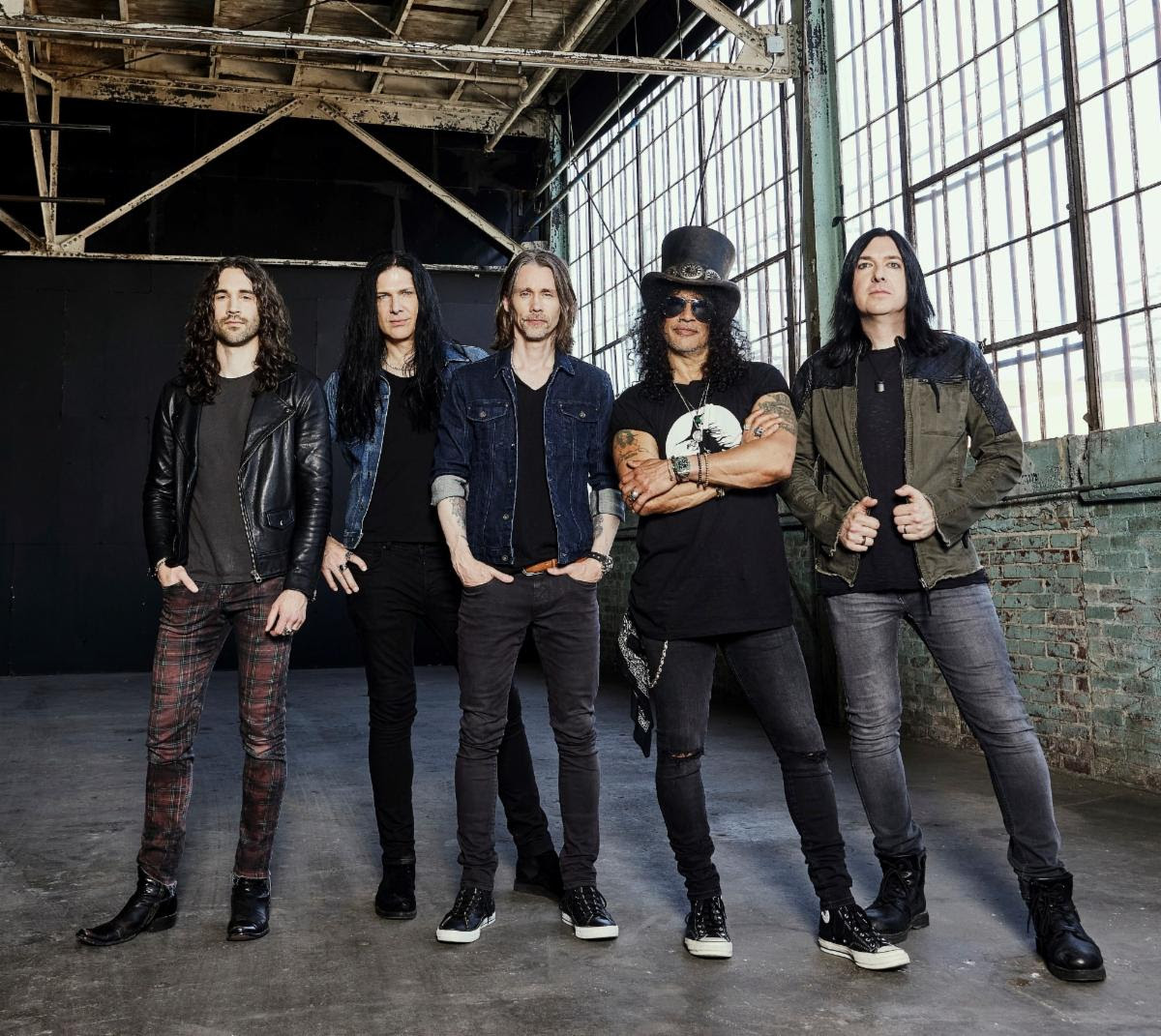 4 is the fourth studio album by Slash featuring Myles Kennedy and the Conspirators, released in February 2022. Slash is also part of the band Guns N' Roses as lead guitarist; Myles Kennedy is frontman of Alter Bridge.
Can you tell us about the song 'The River is Rising'?
SLASH: There's two or three songs on the record that were written during the pandemic; everything else was written before. "The River is Rising" was one of the last songs I wrote before we started pre-production, and because it was just so fresh and it had a certain groove and energy to it, it was the first thing we really attacked. It's actually the newest song on the record.
As for the double-time part, that was something that I came up with and tagged onto the end of the arrangement. Then when we were over at RCA, Dave Cobb suggested we do it right after the breakdown. So, we went straight into the fast part, and I just started doing the guitar solo over it. It was one of those things where we were jamming around, trying to fish out the arrangement, and it just happened.
MYLES KENNEDY: I remember when the demo came in from Slash it was an immediate knee-jerk reaction for me: "Okay, yeah, this has got it." I felt like all the parts were there, but it needed a chorus section. So, I took his demo and added a chorus, just a very raw guitar part and melodic idea. Then he took my guitar part and "Slash-ified" it, essentially, and made it a lot cooler. And that became "The River is Rising." The lyric, meanwhile, ultimately explores how people can be brainwashed or indoctrinated by some sort of dangerous idea. Once we shot the demo back and forth a few times I personally felt really confident that we had the album opener. To me, it's an important track.

1 di 10
© All right Reserved
---
---