'Being surrounded with the likes of Johnny Depp, Anna Hathaway was a great experience of being on the set': interview
Cinema / Interview

- 14 September 2020 16:15
Matt Hookings is actor and producer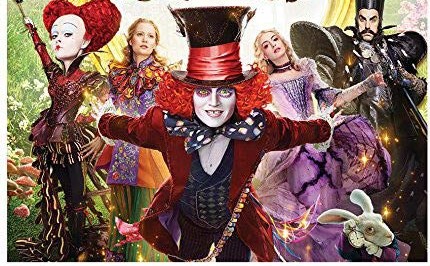 Matt Hookings is an Actor, Producer, Writer and Founder of Camelot Films. Matt recently produced and played St Francis of Assisi in The Obscure Life of the Grand Duke of Corsica.

You worked as a producer for "Prizefighter" ("The Birth of Boxing"). Why did you choose this subject?
Prizefighter has been a close project with me for sometime now. The aspect of boxing has always appealed to me because my father was a boxer. I instantly connected to the story and the main character because of his journey and how he defined the brutal aspect for the sport as we know of today. The aspect of 'The Birth of Boxing' hasn't been explored in film before so this sets it aside from other boxing films.
Another short film is Then & Now, on September 11, 2001.
I was always fascinated with 9/11 and the whole aftermath that came from it. The war, to the conspiracy theories and how it changed many people's lives all around the world. I wanted to create a lonely and isolated story that gripped the audience with the aspect of one character and their emotional journey in a short space of time. I'm very proud that the film has been well received, winning 11 awards and screening at 25 film festivals all over the globe.

You also worked in "Alice Through the Looking Glass". How was this experience?
Alice Through the Looking Glass was a great film to work on for the 10 days that I was present on set. I worked closely with Mia Wasikowska chasing her around a huge green screen set. My character, The Hour, is a huge clock that grows and grows so it was more of a psychical movement and performance piece for the character. Working on a $200 million film always has its perks and being surrounded with the likes of Johnny Depp, Helen Bonham Carter and Anna Hathaway was another great experience of being on set.
You prefer to work as a producer or actor?
I like the process of both. Performing is where my heart lies but I have a certain passion for producing which keeps growing and growing with every project and now I am blessed that both roles are emerging.
In Italy one of the most successful genres is comedy. What is the situation of cinema in the United Kingdom?
Good comedy is definitely an aspect that is lacking in the UK cinema and I haven't been blessed with enough good comedy roles to show my experience. It's certainly something I want to explore as my career develops but it's a hard genre to tackle and be successful in. It's hit or miss so when the time is right, you have to nail it.
© All right Reserved
---
---