Interview with Andy Park, concept artist for 'Avengers: Infinity War'
Comics / Interview

- 26 April 2019 12:30
Andy Park is concept artist for "Avengers: Infinity War"
Interview with Andy Park, concept artist for Avengers: Infinity War (2018).

What are the most interesting aspects of your work?

I started out my career as a comic book artist over 20 years ago working for Rob Liefeld's Extreme Studios, Marc Silvestri's Top Cow Productions, and Marvel Comics. So making the switch in my career to be a concept artist in film and video games a little over 10 years ago was definitely a challenge. And now I've been working at Marvel Studios for 8 years. It's definitely been a dream come true to be able to help make these characters so many people have known and loved for so long come to life on the big screen. The most fun challenge I have in my job is to translate the look any given character had in the comics to a believable reality, depending on what is required by the story of the movies. Their looks need to respect the comic book source material, but must also serve the needs of the story we're telling in the film. It's a fun challenge.

How did you fall in love with comics?

My first love will always be comic books. I grew up reading comic books in my teenage years and it became an obsession for me at that time. I not only read the books, but admired them as art form. I quickly idolized so many artists that were working especially during the mid to late '80s, up to the '90s. The biggest influences on me during those years were Alan Davis, Mark Bright, John Byrne and Jim Lee. That list quickly grew as I got exposed to more and more artists. But I ate it all up at that time. I couldn't get enough of comic book art. So I definitely think that my comic book roots always influence who I am as an artist, even today that I am a film artist.

As a concept artist, which other members of the production team do you work with?

I am part of Marvel Studios' Visual Development team. I am the Visual Development Supervisor. Ryan Meinerding is the Head of Visual Development and the one, along with Charlie Wen, who hired me 8 years ago. The other concept artists we have on the team are Rodney Fuentebella, Jackson Sze, Anthony Francisco, and Adam Ross. We have so many movies happening at the same time, so Ryan and I split the responsibilities of leading our films. The past year or so I've lead the team on "Guardians of the Galaxy Vol. 2", "Thor: Ragnarok", "Ant-Man and the Wasp", and "Captain Marvel". Ryan led the other films ("Spider-Man", "Avengers: Infinity War", "Black Panther"). So my day is split between leading the team and actually doing the artwork of designing the characters of our movies.

"The Avengers" (2012) and "Avengers: Age of Ultron" (2014). Can you share with us a funny episode that happened during filming?

I can't remember a funny anecdote but I do remember a very cool moment for me. I am a big "Buffy the Vampire Slayer" fan and it was a dream to be able to work with Joss Whedon on this film. One of the first times I got to meet him was an informal meeting we had at my office. He came over to look at some of the work I was doing for "The Avengers". It was really early days and he saw a keyframe I was painting up of a shot depicting Thor and Iron Man witnessing the alien army coming out of the portal in the sky above Stark Tower. Joss took a look at it and said that this made him feel like this was going to be a cool movie. It was a very simple compliment but it meant the world to me. I was working on "The Avengers" and working for Joss Whedon. Who could ask for anything more?

Why does the audience love the Avengers so much?

I think people are passionate about these films because of 2 things: 1) These characters have lived in the comic book world for decades with rich stories, and so many amazing adventures have been told about them. They're enduring characters that people have already grown to love. So to see them come alive on the big screen is a realization of something that only lived in the 2 dimensions of the page. Seeing them come alive on the screen is something completely different. 2) This type of filmmaking is completely unprecedented. What Marvel Studios has achieved is simply amazing. Kevin Feige, Louis D'Esposito, and Victoria Alonso have created a cinematic universe of what will be 20 films by the end of this year, comprised of characters that inhabit a single universe. They've cracked the code on how to do films in a way comic books have been doing it for decades. Characters would have their own comic book title with their own adventures, and then, every so often, a guest character would make an appearance and it would be a great meeting of might and minds. And then they would join up as a team to fend off some evil that they as individuals would not be able to defeat. It's a formula that has worked in comics forever and now audiences get to experience that magic in a reality that only film can bring. We definitely live in great times for a fan of these amazing comic book characters.

© All right Reserved
---
---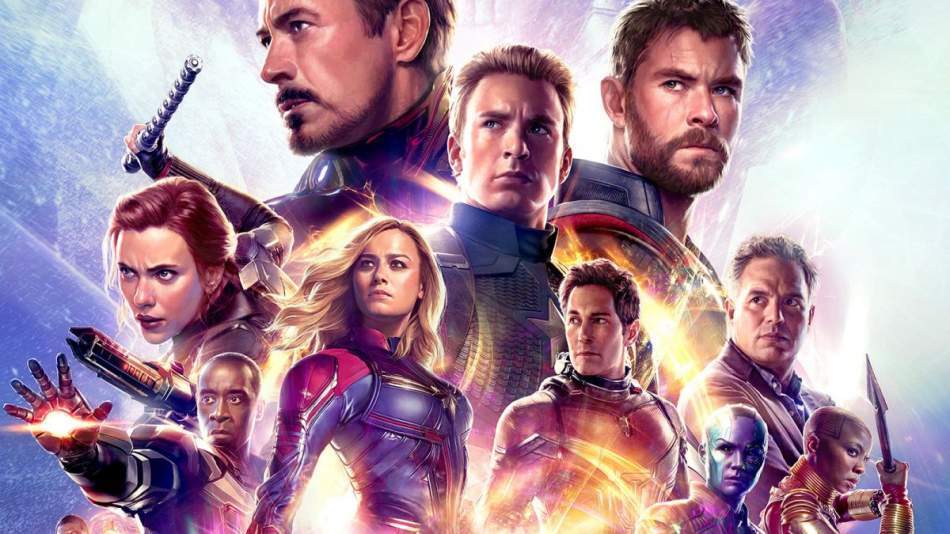 Avengers Special Event
Interviews, articles, news, images about the franchise of Avengers.Leggi tutto