Interview with Dieter Riesle, who played Heinrich Schafer in 'The Avengers'
Comics / Interview

- 26 April 2019 09:30
Dieter Riesle is actor of "The Avengers"
Interview with Dieter Riesle, who played Heinrich Schafer in "The Avengers" (2012).

How would you describe your experience on the set of "The Avengers"?

My experience on the set was very pleasant from the beginning to the end. The location scouts had found a terrific location for the museum scene I was in. The scene was shot in Cleveland, Ohio. Production converted a court house into a set representing a beautiful museum in Stuttgart, Germany - set for a gala. Marvel Studios is extremely careful about script distribution. Fortunately, Tom Hiddleston (Loki), my scene partner in the museum scene, filled me in on further details on set before the shoot. The set was a large hall in a museum. It was elaborately and beautifully decorated with Babylonian artifacts and a small lectern for my speech.
The producers were friendly and greeted me upon my arrival. There wasn't a long wait and soon after arriving on set, we started shooting. Everything ran like a well-oiled machine. Productions at this scale are extremely well organized - most of the time. If you visit: http://www.imdb.com/title/tt0848228/combined and read all the names listed, you get an idea of the magnitude of this production. These kinds of productions have to be run tightly because they are large union productions with union pay scale. Every minute costs thousands and thousands of dollars. So, the shooting of my scene was accomplished within one evening and into the night.
What are the characteristics of the movie that you value most? What aspects of the movie do you like most?

I especially liked what Tom Hiddleston's brought to the character of Loki. There is a lizard-like quality that I find very convincing for this particular character. Moreover, I stand in awe of the technical effects of this film. They are magnificent! I feel drawn to the kind of hyper-reality Marvel movies create, in which characters navigate between the divine and the mundane worlds and thus interact with outer-worldly characters. It takes my imagination to places it hasn't been before while it allows me, as a modern human, to understand ancient myths more readily.

Tell us about your character.

My character is the Gala Scientist, Dr. Heinrich Schäfer, German speaking. He is a sophisticated and erudite man, a history expert, who is holding a speech about an ancient Babylonian altar for the guests at a gala in a museum in Stuttgart, Germany. Dr. Schäfer is completely taken by surprise when Loki descends the stairs and slams him onto the altar he was lecturing from. Next, Loki drills a rotating device into Dr. Schäfer's eye in order to extract a retina reading. The acquired scan renders the necessary data to open a vault. The scene can be viewed at: https://www.youtube.com/watch?v=DvqWlRBV81M
Can you share with us a funny episode that happened during filming?

The night before my shoot, I was walking through downtown Cleveland and had a déjà-vu. I saw a German subway station and, for a minute, thought I was in Stuttgart, Germany where I went to school for two years. Then it dawned on me, this is just a set. It was The Avengers' set and looked just like the real thing. It was extraordinary because, for a moment, I thought I was losing my mind. 2. After pushing me towards the altar, Loki throws me up in the air and then slams me on the altar. The part where I am twirling through the air until landing on the altar, was performed by a stuntman. When I saw the stuntman from behind, I could not believe what I saw. He looked just like me. I was stunned to see this. I learned that he is a well-known L.A. based stunt performer.

What were the main difficulties you encountered while working on this movie?

My main obstacle was flying to Cleveland. We shot the scene in late August of 2011. I had heard on the news that Hurricane Irene was approaching the East Coast of the U.S.. I knew that the hurricane would paralyze the East Coast, so I contacted production in Cleveland. They hired a car that drove me to the airport in Philadelphia, PA, so I could fly to Cleveland a day early. All New York airports had already been shut down and all flights had been grounded.

What do you think of the movie in the franchise, "Avengers: Infinity War"?

It looks enticing and beautifully produced. I will definitely go see it. Looks like the heroes are yet again facing insurmountable forces that drive them to make the ultimate sacrifice in order to overcome evil. In a way, isn't that the story of mankind's survival as well as the story of our lives?
© All right Reserved
---
---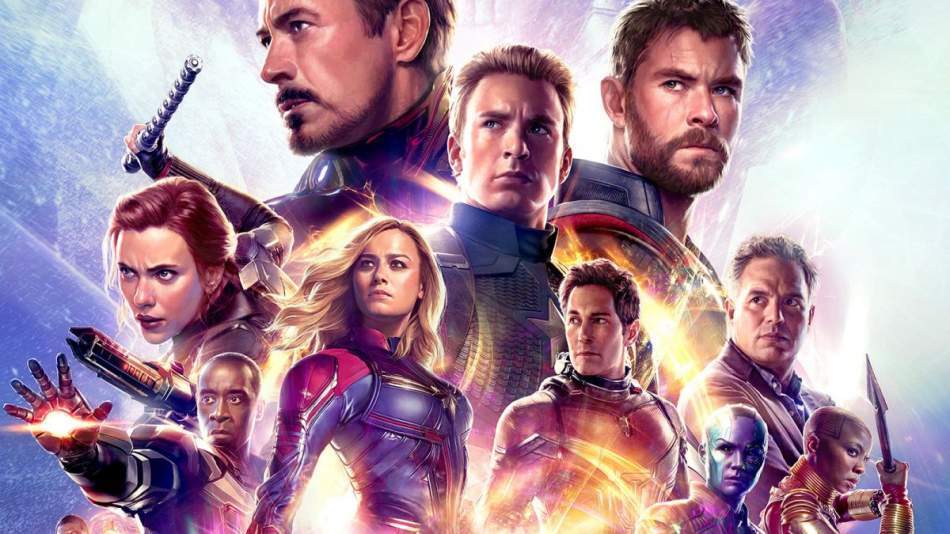 Avengers Special Event
Interviews, articles, news, images about the franchise of Avengers.Leggi tutto