Interview with Microids, development team of Toki remake
Games / Interview

- 29 May 2019
Q&A with Microids software house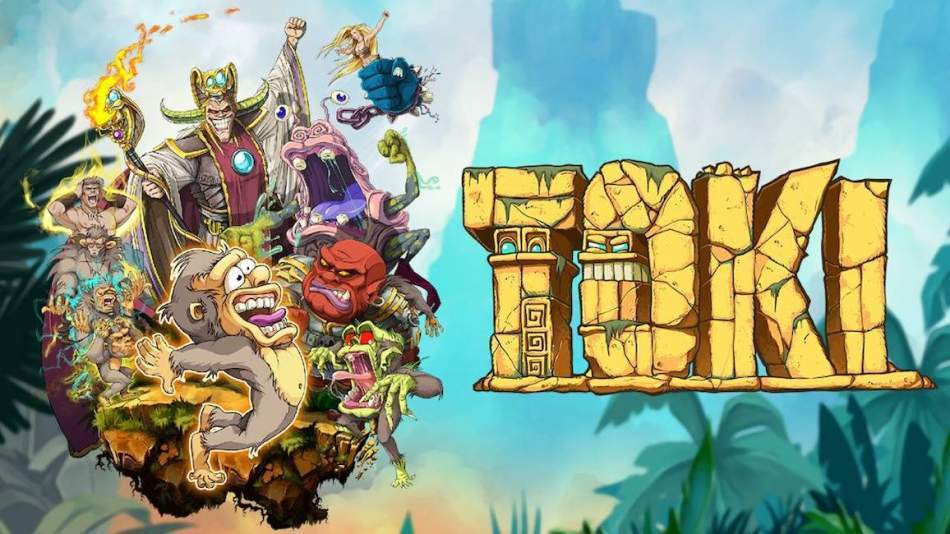 Microids is a french software house, known for one of the best adventure game of all time, Syberia, a brilliant game for narrative and art direction. The development team is now focused on Toki, remake of an iconic arcade platform, originally released in 1989. The new Toki version is going out on 6th June for PS4, Xbox One and PC.
Dailybloid: Microids is a software house known for Syberia, one of the best graphic adventure game of all time. Toki is an 2D action platform. There has been a change in style of development?
Philippe Dessoly (PhD) : When I was offered to remake Toki, I was very excited about this idea! I was a fan of the arcade version and already made it on Amiga and Atari ST, for Ocean Software. I think one of the biggest challenges has been to stay as faithful as possible to the original game. One of the principal goal was to find the nostalgic players and also to show a new version of this game to new players. Big work was done on the graphism : I wanted the game to look like a cartoon. I started to redesign all the character in that way, then I created environments and of course, I redesigned the animation as a cartoon (I remain reasonable).
Pierre Adane (PA) : Philippe told me about this project and I was immediately conquered. Already a fan of the arcade version when it was released, I was fortunate at the time to also work at Ocean Software. So I could follow all the development of the 16bits version. The most technical challenge, in my opinion, was the time spent. Realizing all the design alone is extremely long. Moreover, the visual aspect is the most important evolution in this version.
Dailybloid: What does it mean to remake a videogame from 1989?
PhD : I discovered Toki at Ocean France. I was a big fan of arcade games and I had ever heard about Toki. I had just finished the game "Ivanhoé" when I started to remake arcade games. Starting with Toki was a great opportunity! I have spent many hours playing this game! At that time, the only way to gather all features and information about the game (enemies, environment, playability…) was to play it. We had to come up with a device to pause the game, made with wires and a switch directly connected to the arcade machine. Remake a game like this one today was as big a challenge as a great opportunity!
PA: I am a big fan of Toki from the very beginning. It was available on our arcade machine at the office and we spent so many hours playing that game! When the opportunity of developing a new version of the game showed up, I was immediately thrilled by the idea. Furthermore, working again with Philippe was a great pleasure ! But the way that we create video games today has changed. I had to check that nothing was missing and completely recreate all the characters, as well as the design of environments: a great challenge!
Dailybloid: Toki will come to PS4 and Xbox One. On what it will be different from the Nintendo Switch version?
PhD : There will have new features on these versions :
A speedrun mode added for the first time.
5 New graphic filters offered. We add a "cathodic TV" effect, which will particularly delight the memories of the most nostalgic players!
A Jukebox, including 32 music tracks in total (24 composed by Raphael Gesqua and 8 compositions from the original game)
Dailybloid: Toki graphic and soundtrack are extremely fascinating, a new vision for an old videogame. How did you recreate them in this generation? Have you been inspired by some recent titles?
PhD : For the music, it seemed natural to ask Raphael Gesqua : we already workd with him on the game Mr Nutz. Raphael made all the music and the sound universe ! He did a great job, because the arcade version included very few tracks and it was necessary to create new ones.
PA : Moreover, we were certain of the result and to have someone invested on 200% on the project. We have a great wealth of music and sound effects. It has been a pure pleasure throughout the development.
PhD : As for the graphics, I was relatively free for this version and was able to work on this subject as I imagined. In 1989, it was quite impossible to make a game like this: we were still drawing pixel by pixel with the mousepad. But with the new generation of consoles, I thought that making a cartoon style for Toki was essential!
PA : Indeed ! At first, we focused on achieving the most faithful realization of the arcade version, while enjoying the benefits of actual consoles and changing the visual appearance.
© All right Reserved
---
---