Interview with Nancy St. John, VFX producer from movie Bill & Ted Face the Music with Keanu Reeves
Cinema / Interview

- 24 August 2020 08:30
The film is released on August 28th also in streaming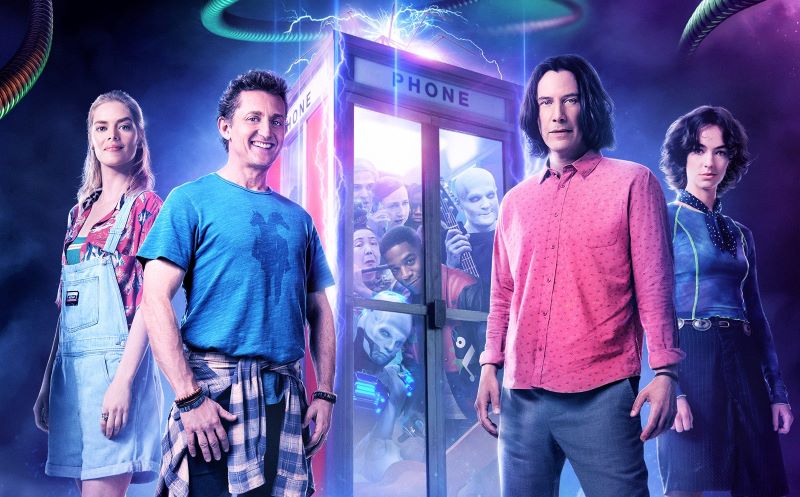 Bill & Ted Face the Music is the movie starring Keanu Reeves and Alex Winter. It's directed by Dean Parisot (Galaxy Quest), from a screenplay by Chris Matheson and Ed Solomon. Nancy St John is a VFW producer of the movie. Recently she completed work on the Netflix TV series 'A Series of Unfortunate Events', her Feature Film background includes stints as the Production side VFX Producer for Academy Award-winning films Babe and Gladiator and co-VFX Producer for the I-Robot. Her filmography also includes Men in Black 3, Total Recall, Resident Evil, Ender's Game and Ghostbusters.
You worked on the VFX for the movie Bill & Ted Face the Music. How did the film and the effects fit into the narrative?
Since Bill & Ted, their wives, their daughters and others travel back and forth through time it would be difficult to tell the story without VFX. They travel to places like Hell and the Future which only exist as 3D models. The actors were shot against green screen with limited foreground sets and were composted into the background sets and digital matte paintings.
The concert that takes place on the Freeway was shot on a large scale set however the set was extended and the skies were all digitally enhanced to tell the story that the world was coming to an end should Bill & Ted not be able to write the song that would save all space and time.
Director Dean Parisot asked that people randomly warp pop in and out of scenes throughout the movie, many of which had to be created in 3D, in order to build tension and accentuate that our heroes are running out of time to save their marriages and the world.
1 di 8
© All right Reserved
---
---