Interview with 'The Winchesters' actor Billy Slaughter: plot and cast of TV series
Tv / News

- 07 November 2022
The Winchesters airs on The CW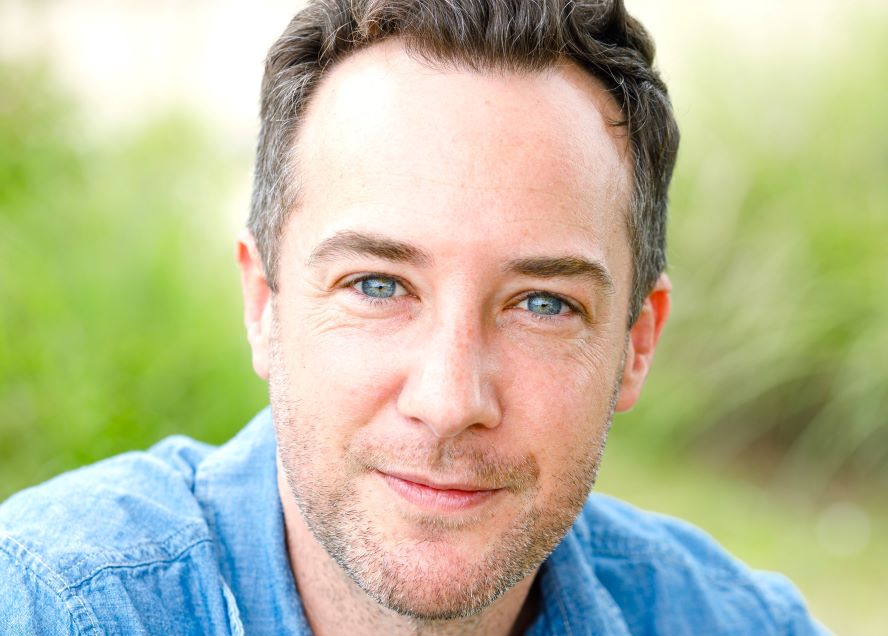 The Winchesters is the dark fantasy television series, spin-off from and prequel to Supernatural. The series premiered on October 11, 2022, on The CW. Mauxa interviewed actor Billy Slaughter.
You recently worked on the TV series The Winchesters. Can you tell us about your role?
The Winchesters is the prequel to the long-running series, Supernatural, on The CW. It follows teams/family-lines of supernatural hunters. But one thing that fans, and I myself, love about the show is the variety. Instead of being a zombie show, vampire show, etc., every episode introduces us to different creatures and mystical beings from various lore. One of the only recurring villains in the series are the demons, and I had the honor of playing the latest demon - Demon Jack. What's especially fun about the demons is you never know when or where they're going to show up, because they possess one human body after another, keeping our heroes and the audience guessing…and on constant alert!
The Winchesters is a spin-off of Supernatural. Do you like the fantasy genre?
I was only able to watch some of Supernatural, because I became a parent during it's hey-day, so I was watching far more Mickey Mouse Clubhouse than anything I'd be into on my own. That said, I was always excited about what I saw and am more excited that I can go back now and binge it. Because I do love the whole world in terms of genre. As I said, I like variety. I like that it covers so many genres: horror, mystery, suspense, fantasy, adventure, history…we even get comedy and romance in there. I've been trying to turn friends on to it, saying it's like Scooby Doo for young adults. That might not sound like a compliment, but if you're a child of the '80s, as I am, that's enormous praise. That's one of the greatest shows ever! You don't always have to be making some powerful social statement. Great characters, great stories, and entertaining as hell…all work for me.
You also act in the movie The Estate. What is your character?
The Estate is a hilarious family comedy with a fantastic ensemble. I play William Maynard, the estate attorney, which I thoroughly enjoyed as the real-life son of an attorney. I've played surprisingly few, wanting to make my dad proud, but I'm glad to say this is a lawyer who is certainly not depicted as the worst person in the room…not even close! With so much in the industry getting increasingly PC, this film is so refreshingly irreverent. Tarantino tapped into how much we can enjoy seeing terrible things happen to terrible people. What's great about The Estate is it's about the terrible things that can happen to ordinary people when they reduce themselves to doing terrible things. For all the high-brow projects that take themselves and their messages way too seriously, this is a glorious race to the bottom. But no matter how zany it gets, it's tragically real and human. We see every day in our society and politics what happens when greed, power, and influence trump morals, principle, and decency. Pun intended!
What was it like working with Anna Faris, Toni Collette, Kathleen Turner?
Amazing. And others: David Duchovny, Rosemarie DeWitt. This is such a stellar ensemble - everyone really shines. Unlike her character, Anna, is such an absolute dear in real-life. Toni such a brilliant actress. David can do so much with so little. I was especially happy to get to formally re-introduce myself to him, since the only other time we worked together, I murdered him. It's nice after you've killed a man to get to shake his hand a year later, say no hard feelings, I'm really a good guy and a big fan. I also did a good bit of improv in the audition, and it was awesome that Dean Craig, our wonderful director, and the cast let me keep a lot of that in and just play with the big kids..
You also have a company, Panta Rei Productions. What projects have you done, and what are the next ones?
The first project I helped produce through my production company was the award-winning film, Dark Meridian. It was one that I was approached to star in and I loved so much about it that I wanted to do whatever I could to help bring it to fruition. Still really proud of that one: a modern-day crime thriller set in my hometown of New Orleans. I certainly invite anyone to check it out that hasn't, especially if you like the genre. I have a handful of other exciting projects I'm helping put together right now, but don't like talking much about things before they materialize. I think Panta Rei might next be stepping onto a really cool female-driven action movie called, D.O.E. Some true bad-asses in that, not just pretty faces throwing ugly punches.
You live in Los Angeles, but you are from New Orleans. What do you miss most about your city?
I divide my time between the two and like to shoot on location in other places, but I am very fortunate to have the opportunity to work a lot in my hometown, since New Orleans is one of the top production markets in the U.S. Obviously when I'm not in New Orleans, I miss the culture: the food, the music, the style, the people, but I love that I get to do both. It's great having the comfort and familiarity that comes with home-field advantage, but as an artist and just a person, I like exploring new things, the unfamiliar. You can't grow as an artist or person if you never get outside your comfort-zone. As a character-actor, shooting in a new location is great for character work. You can immerse yourself in the character and the world so much more. Like in another film I'm proud of called Mysterious Circumstance that was just released, I play the renown naturalist, Alexander Wilson. It's much easier to play an explorer in the wilderness when you find yourself out of your element, exploring a new-found wilderness.
Have you ever been to Italy?
I've been to Italy twice and cannot wait to get back! If any filmmakers reading this want to get me to Italy, I'll start packing. Sono Pronto! My first time was in college after doing a drama academy in England. Did Venice, Florence, Rome. Though wasn't just an ugly tourist. I'd recently done a course in college on the Italian Renaissance and almost had a minor in Greco-Roman Classics. I had such an appreciation and awe of the history and the culture. I literally sleep better at night because I keep a blessed cross from the Vatican next to my head on the nightstand. The second trip was wonderful because my wife and I got to take our daughter, Charli, to Europe for the first time. We hopped around the Mediterranean, but spent most of our time in Roma. Our daughter was younger, but was always a great reader. We were in The Coliseum, and she stopped abruptly and started walking toward one of the signs. We didn't know what she was doing because the signs were mostly in Italian, but then she pointed to one and said emphatically, "That's us!" We see her little finger pointing to the word "SLAUGHTER" on the placard. She was just excited to see our family name on a sign in a foreign land…of course it was referring to the "mass slaughter" that took place in il Colosseo! The innocence of children is beautiful.
© All right Reserved
---
---