Mission: Impossible – Dead Reckoning Part One Review
Cinema / Reviews

- 09 July 2023
Mission: Impossible - Dead Reckoning Part One is the thriller-action movie in theaters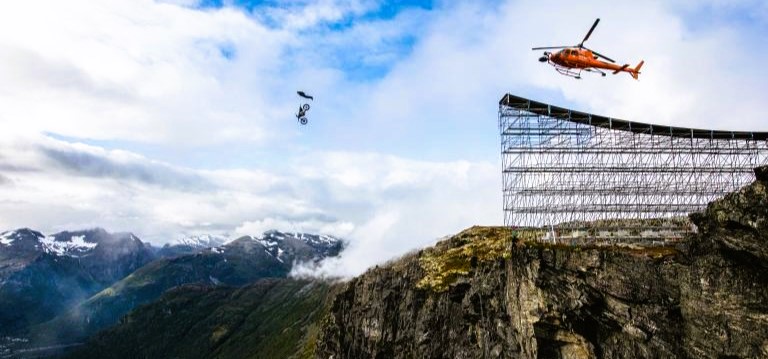 The iconic theme music. The recorded message. The tape that self-destructs in five seconds. One of the longest running movie franchises was given the mission of another installment, and they chose to accept it. Mission: Impossible – Dead Reckoning Part One marks the seventh feature in the series. Brian DePalma, one of Hollywood's "Movie Brats", helped MI jump from the small to the big screen in 1996, and now Christopher McQuarrie is back as director for his third pairing with the saga.
Mission: Impossible - Dead Reckoning Part One, the plot of the movie
Double and triple crosses, disguises, high-tech gadgets galore. It's all there. So is the gang, with Tom Cruise reprising his role as Ethan Hunt, with cohorts Luther (Ving Rhames) and Benji (Simon Pegg). The IMF (Impossible Mission Force,) is forced to go rogue for, surprise, their most critical assignment yet. A unique sentient AI network, known as The Entity, has emerged as an omnipresent system with potential to upend all corners of society. With hopes to control and weaponize it, various governments scramble to track down two halves to one key which holds the only access to The Entity. With a good ol' hunch that this is a power no one should have, even their own government, the IMF break protocol to locate the keys before anyone else.
From sweeping Arabian deserts, to winding Venetian canals, to imposing Austrian alps, McQuarrie's use of natural landscapes is not only a refreshing backdrop amidst the slew of blockbusters bolstered by CGI, but also sustains the international adventure quality associated with spy thrillers.
Mission: Impossible - Dead Reckoning Part One, the cast of the movie
New chapters mean new faces. Thief Grace, (Hayley Atwell, Avengers: Endgame) hired to steal the keys from Ethan, finds herself pulled further into more that she bargained for. Now in tow with the team, they attend a Gala in Venice, where Ethan comes face to face with an old nemesis, Gabriel ((Esai Morales, Ozark). The Entity's messenger, Gabriel is the only one who knows what the keys truly control. The personal level of revenge added to up the ante, however, lacks its' intended aim.
The dangers of artificial intelligence in cinema

Terminator may have birthed the perils of AI in film, but lately movie after movie play on its' dangers, further stroking the palpable panic poking its' head into the cultural atmosphere. Viewers who signed up for another espionage-laced action flick may find the sci-fi element seeps in too heavy. Tom Cruise's plane-jumping and train-scaling stunts seem at odds with a looming, non-human presence that knows and sees all.

For a picture of this character, Mission: Impossible – Dead Reckoning Part One, surprisingly times out at two hours and forty-three minutes. That run time might throw off the less patient, but it flows at a seemingly speedy pace, until it doesn't. Not skimping on plot development means it can't be just fight-sequence to fight-sequence, narrow escape after another. This lull reminds you of the duration, and instigates anticipation for the climax.

Mission: Impossible feeds off suspense. Nail biting scenes and close calls are the legs the story walks on. The whole film is a race, and the finish line is on The Orient Express, where everything meets the breaking point. Dead Reckoning Part One tries its' hand dancing with futurism, while still delivering the familiar covert operative kicks. And, with "Part One" in the title, fans won't have to idle long before the follow up hits screens.

© All right Reserved
---
---