Review of the film 'Beanpole'
Cinema / Reviews

- 10 January 2020
Beanpole was selected as the Russian entry for the Best International Feature Film at the 92nd Academy Awards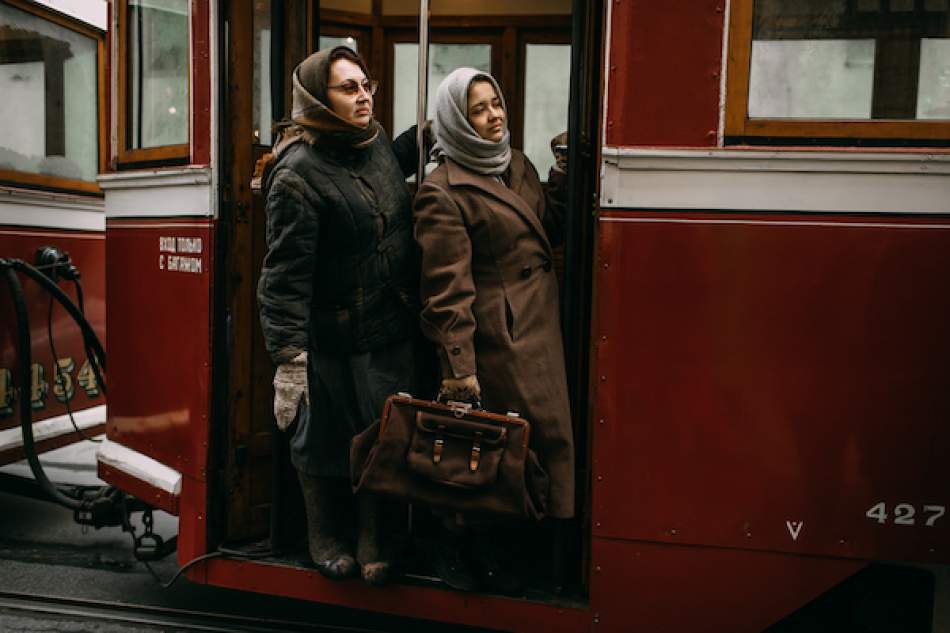 Beanpole is set in the Leningrad of 1945
The aspiration to see a linear path in everyday life which has not been shaken up and made tortuous by the Nazi invasion, seems to be the trait that unites the life of two friends hopelessly marked by the experience lived during the war while both busy on the front lines, one a nurse and one a soldier.
Beanpole intertwines the drama of the protagonists' experiences, revealing it in a slow but fluid narrative, with sequences that linger in dense atmospheres, allowing the viewer to grasp sensations and states of mood.
The protagonist of The Autumn Girl is actress Viktoria Miroshnichenko
With the suffering of desolation, the characters live as if they were creditors of other people's fates, which seems to admit a consideration of dowry against the need to make do. They develop their relationships as boxers who study themselves before the lunge, trapped in a context of misery as if it were a ring from which they cannot descend.
Iya (Viktoria Miroshnichenko) is a working nurse who takes care of the son of her friend who is an active soldier on the front. Iya, who suffers from a stress disorder, loses the child and must comply with the extreme solutions proposed by the boy's mother who has returned from the front but now sterile.
An elegant and vivid drama
The post-war scenario outlined in the hearts of the protagonists effectively explores the psychological devastation in which the soldiers and inhabitants of the city that has become a symbol of anti-Nazi resistance and which has seen its name change several times throughout history: projected in the eighteenth century by Tsar Peter the Great with the name of St. Petersburg, in 1924 it became Leningrad as a tribute to Lenin, and then returned to its original name with the 1991 referendum.
Like the city, even the characters seem to sway between past and present, between tension and reconciliation. The direction and the script organize the plot and make the narrative fluent, and resilience is expressed through unconventional or criminal actions that appear to be needed by the impending misery. "Beanpole" is an elegant drama that investigates friendship relationships born in the adversity of war and leads the protagonists to push the limits with their choices.
© All right Reserved
---
---