'The Bold and the Beautiful' soap opera, interview with actress Patrika Darbo
Tv / Interview

- 31 January 2019 22:00
The Bold and the Beautiful premiered on 1987.
Patrika Darbo has a recurring role on CBS's The Bold and The Beautiful. She has appeared on countless series including The Big Bang Theory, The Middle, Devious Maids, Desperate Housewives, Dexter and the NBC daytime drama, Days of Our Lives for which she received a Daytime Emmy nomination.
Q. You play the role of Shirley Spectra on The Bold & The Beautiful. Your character is somewhat cynical. Can you tell us about Shirley's cynicism?
A. I feel that Shirley has had a tough life raising her granddaughters who she loves and adores and only wants the best for and if that means she has to be tough and calculating she will. The end justifies the means and that will ultimately be by seeing her granddaughters succeed. She is a force to be reckoned with when protecting her own.
Q. Can you tell us how the shooting takes place?
A. We shoot at the CBS Studios in LA. Our call times to hair and makeup vary depending on what scenes are being shot. If an actor is in a heavy story line then they have a lot of lines to learn and depending on how easy it is for them to learn those lines that is the amount of prep time to start. Once memorized then as an actor you decide on the character's intent or what the writers want your intent to be. Inside the studio there are several sound stages. Our sets are next to The Price Is Right. It is a busy studio.
Q. Is there an actor or actress on the set with whom you are most at ease?
A. I am a ease with most everyone as I treat people the way I want to be treated. I recommend it to everyone. I work mostly with Courtney Hope. She is such a wonderful actor and person. She is beautiful inside and out. Working with Alex Wyse was a great experience too. He also wrote a show that I appeared in and won an award for at the ISA's. Danube Hermosa is also a gift to work with as was Courtney Grosbeck.

Q. William J. Bell and Lee Philip Bell are the producers: are they approachable for the actors?

A. My producer was Brad Bell and his door is always open. Mrs. Bell visits occasionally and is truly the matriarch of the show. My experience on the soaps in general have been like being with family.
Q. The Bold and the Beautiful has been a success for twenty years. In your opinion, why?
A. The show has been successful because the writing is so creative and engaging. Furthermore, the acting is stellar and it all starts from the top on down. The producers, directors, crew, hair, makeup, wardrobe and everyone involved is top notch. It shows and as a result, it keeps the fans tuning in for more.
Q. You worked on "Days of Our Lives" which premiered in 1966. Who was your character and tell us a little bit about her?
A. I believe Days, and the remaining Soaps on the air are there because of the fans. Our fans are the most loyal and they are generational. How many other shows on television can say they have been on the air for over 50 years?
I played Nancy Wesley on Days. She was the wife of a very successful doctor and she did what she needed to make sure her husband got whatever he went after. Even though I am not the usual sized actress portrayed on the Soaps, Nancy Wesley was loved and adored by her husband not for money or power, but because Craig loved her. We were villains, which was fun to play. We were more manipulative than evil and comedic at times. I believe the fans loved us for that and the fact that we couldn't keep our hands off each other. Nancy put a hot tub in her husband's office!! Many times I got mail saying thank you for portraying a woman of size who wasn't portrayed as a joke or pathetic character.
Q. What advice would you give to a girl who wanted to be an actress?
A. First, I would say to treat people the way you want to be treated. Study your craft and get as much experience as you can. Surround yourself with like- minded people. Make sure it feeds your soul. There is a lot of rejection. This rejection can be kind or unkind. Always know there is only one of you and therefore you are the best. Don't let the low times get you down. Always let it go and move on to the next adventure.
Q. Have you ever been to Italy?
Q. No, but Italy is on my bucket list. I hope to be able to go and visit someday very soon.
Q. What is your favorite recent movie and why?
A. My favorite is
The Favourite
. I love period pieces and to watch the brilliant female stars in this film shine so brightly was great. We need more great roles for women across all acting mediums.
Q. What is your next project?
A. I just shot a national commercial that will be shown at the Super Bowl here in the US. It is a secret so I can't tell you about it. I am shooting a web series for a friend and auditioning. I'm not sure what the next project will be, but like always I look forward to working because that is what I do best.
© All right Reserved
---
---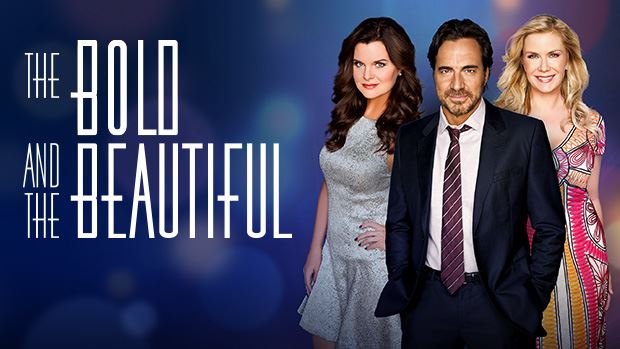 The Bold and The Beautiful Special Event
The Bold and the Beautiful: interviews, news, gallery, images of the cast, articles about the soap opera.Leggi tutto