Being an actress and model in Los Angeles, interview with actress Kristin Brock
Daily / Interview

- 02 March 2020 07:30
Kristin Brock is actress and model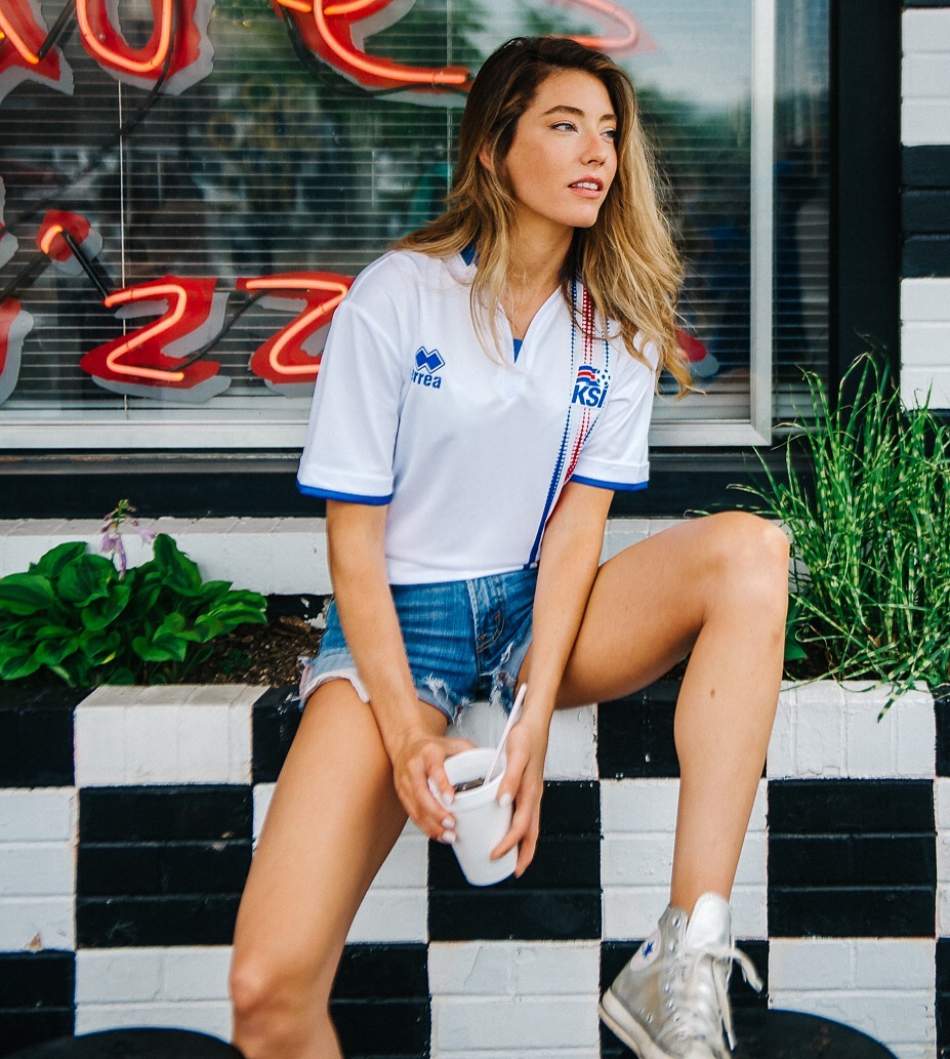 Kristin Brock is an actress and modello. She works in movie Passengers (2016) with Chris Pratt and Jennifer Lawrence, The Dirt (2019). She starring also in tv series Stargirl. You worked in movie "Passengers". Please can you tell us about this roles? You know I just got a chance to see the film and it was incredible! I didn't know ahead of time that it'd turn out to be such a sweet love story! I had a very, very minor role in Passengers as one of Aurora's friends at her going away party. Unfortunately the footage that made the final cut of the movie was so brief, that my lines were lost. But, such is the way of the movie making business! I was still absolutely thrilled just to have the opportunity to have seen Morten Tyldum and some of the other cast work.
In the movie "Moving" you play Cassie's Doppelgänger. Can you tell us about this role?
Displacement is a super cool Science Fiction film directed and produced by one of my friends, Ken Mader. It deals with Quantum Physics and time travel, essentially. My best friend, Courtney Hope (fellow actress) was set to star in it, and they had begun shooting when they realized that they needed an actress that resembled Courtney to be in the scenes where "Cassie", the main character, would need to appear in two places at once. You know, that sci-fi stuff ;) So this was actually my first ever official acting gig! It was an awesome opportunity and such a neat experience.
You also worked as a model. Do you prefer fashion or cinema?
Modeling is wonderful because you get to meet so many people and often travel to new locations to shoot. On the other hand, being a living clothes hanger isn't always particularly glamorous like people think. Nonetheless, it can be a really fun and rewarding experience. I don't like to think of myself as a model, for the sole fact that I believe I've really only even scratched the surface of the giant modeling world. I'm simply thankful for any and every tiny opportunity I get, because I enjoy the ability to work. Acting is my passion. I have learned an incredible amount, both about the industry, and about who I am in the process of trying to make something of myself over the last few years. It's really challenging, which is why people always say, "if you can see yourself in another career, do that." I think there's kind of a lack of a "middle class" so to speak with actors. We all bust our butts and those that get lucky take off, eventually making six figures, and the rest of us continue work eight different side jobs. That's an exaggeration... but my point is, you really have to set your mind to it, because it isn't easy. I'm actually surprised you wanted to interview me, I'm thinking, "who would want to hear what I have to say", because like I said earlier, I truly believe I've only just begun to scratch the surface. Someone told me once that if I continue to work hard enough I'll get my one "big break" and that moment will be "when luck meets preparation." So if i'm prepared when opportunity knocks, I actually have a chance :)
How's your typical day?
My hobbies are mostly centered on health and fitness. My hobbies HAVE to be centered on health and fitness, because I have the biggest sweet tooth on the planet. I will never pass up cake, ever. EVER. Or a hot dog (I know, gross.)
In modeling, what's the hardest thing?
Setting yourself apart. Everyone is beautiful in their own right. Everyone has something unique about them. So with so much competition, it can be hard to work consistently. For me, I've always said that, rather than being thought of as pretty, or unique, or cool, the best compliment I could possibly get is that I'm a pleasure to work with. Everyone has bad days, but I try my best to infectious with positivity and a good attitude when I'm working.
What's your favorite book?
That's a reeeally hard one. I'd be better off giving you favorite categories than trying to narrow it down to one book. I really like history. So I'll typically choose an autobiography, biography or some sort of historical fiction. I read everything from Greek Mythology, to stories of King Henry VIII and his wives, to the Salem Witch Trials, to narratives taking place during the American Civil War and on into accounts of WWII and its aftermath, to issues facing us over the last decade. I mean, if someone says "hey, here's a really good book", I read it. Then there's fantasy. If you hand me "Lord of the Rings," I'll read it, for the 11th time. Or Harry Potter (and also, don't make me adult that day, I want to sit there and read for 15 hours). If you wanna talk comic book characters, I'll engage, but not to the point of being uncool, right? If we're talking about chronology of the Marvel Multiverse, I'll consult my nerdiest friend and get back to you, playing it off as my own wealth of knowledge.
© All right Reserved
---
---