From 'The Leftovers' tv series to movie 'Scream 6': interview with actress Jasmin Savoy Brown
Cinema / Interview

- 22 August 2022
Jasmin Savoy Brown is actres in Scream 6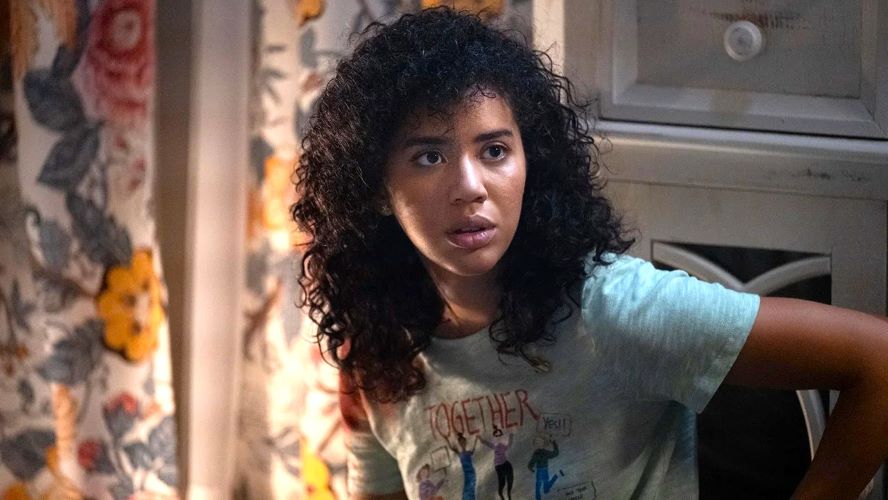 Jasmin Savoy Brown starred in drama series The Leftovers, the legal drama series For the People, and the psychological drama series Yellowjackets. She also acted in movie Sound of Violence, Scream (2022) and the sixth Scream sequel (2023). She provided the voice and motion capture for Phin Mason / Tinkerer in the video game Spider-Man: Miles Morales (2020).
Your role in "The Leftovers" has allowed you to gain notoriety. The show is cryptic, with an unusual plot, and illustrates people's fears following unexplained events. What do you think about it?
I love it. The Leftovers is one of my favorite shows of all time, regardless of the fact that I'm in it. I
love
season one. I think it's brilliant. Any show that can take a singular event and focus everything around that, and keep it interesting and engaging, is already impressive to me. Add to that the depth of the things they investigate, the realness they capture, the impeccable writing, acting, sound design, production design… I still pinch myself. I am part of that? Wow.
1 di 5
© All right Reserved
---
---