General Hospital TV series: interview with actress Nicole Peplinski
Tv / Interview

- 22 September 2023
General Hospital is on air on ABC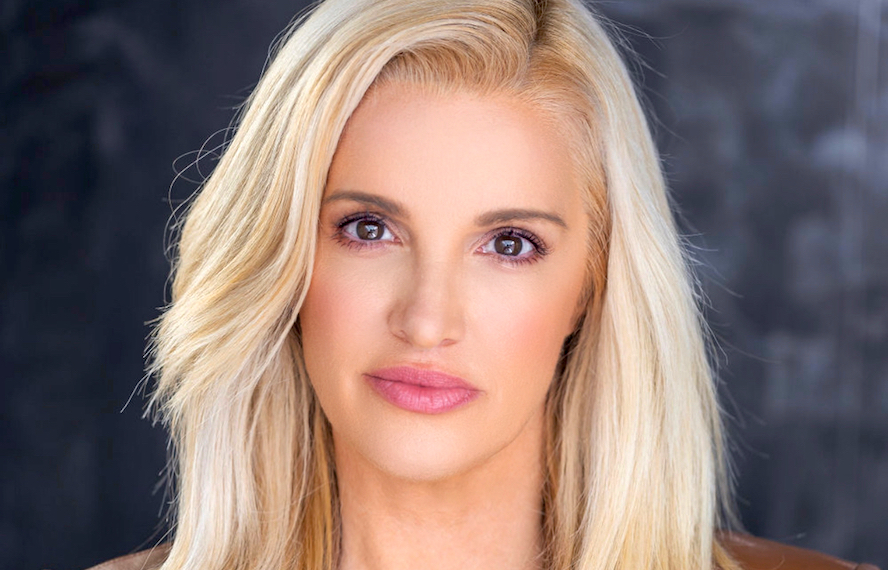 General Hospital is one of the longest-running soaps on television, celebrating its 60th anniversary. Among the cast is Nicole Peplinski. The actress has also appeared in the series Murders on the Accident, Suicide or Murder and the new film Scrap: she is also the director of the short film LA Medical.
How did you get involved with General Hospital?
I booked a few UNDER 5 episodes on GENERAL HOSPITAL. It was such a great experience. I stepped on set and felt like I was home. They truly run the set like a family. Everyone was so warm and inviting. Even when you walk into the wardrobe, you're greeted by such warmth. In fact, there were a few months between my bookings, and they all remembered me, and we talked again about some of our favorite fall jackets. They loved my Rachel Zoe teddy bear coat.
My agent knows this was one of my favorite bookings, so we're working on getting me a bigger role with them.
Do you have any interesting stories from working on General Hospital?
I used to watch soaps with my grandma when I was a little girl, so booking GENERAL HOSPITAL was pretty special to me. The fact that the set was so friendly sealed it. They went on my goal list.
In fact, I invited General Hospital's Head Casting Director, Mark Teschner, to my birthday party this year and was so touched he attended. It's more than work for this set, and I love that.
In the short film "LA Medical," can you tell us about the characters you and your co-star play?
I play Dr Porter and actor Michael Sun Lee (Hawaii Five-0, Fuller House, CSI:Los Vegas, NCIS: New Orleans and much more) plays Dr Lee. Dr Porter is dedicated and focused on her work and her patients play an important role in her life. She truly puts her heart into what she does. She's smart and that merged with a robust work ethic yields amazing results for her patients. She doesn't always hold the space for herself that she does for others.
While she's successfully helped so many of her patients overcome their challenges she loses one herself. It leaves her devastated. Dr Lee sees this. He has her scrub in for a surgery; knowing this patient will impact her.
Where did filming take place for "LA Medical?"
LA Medical was filmed in Los Angeles. Location scouting was so much fun. Writing a script and then discovering a location that fits the storyline is exhilarating. The set was in Burbank and it had this great hospital room that was fully equipped and a reception desk. I saw the last scene. I saw Dr Porter walk away and Dr Lee who has a crush on her smile and watch her leave. That was it! I signed right then.
Did you ever plan to make "LA Medical" into a feature film?
It's so funny; I've been asked that a lot. "Are you going to make more episodes and try to sell it for streaming platforms?" The more film festivals we win the more that question comes up. Honestly, it was created as a learning tool. I didn't expect my first go at it to do so well. I'm not sure. We will see.
Do you enjoy working behind the camera or in front of the camera?
One job really informs the other one. It adds so much to my acting to see the details that go on behind the scenes. We live in an incredible time where you can create your own work and hire actors you've wanted to work with. I love it and plan on doing more of both.
What is next for you?

I'm in the feature film "Scrap" starring Anthony Rapp, Lana Parilla and Vivian Kerr. I play the role of Jules. After being cast for Jules I was asked to hop on as Associate Producer. I learned a lot. This film has female Producers, writers and directors. I'm so inspired by what they've done. We don't have the release date yet; but soon. I can't wait for everyone to see it. The LA Premier was a huge success.

© All right Reserved
---
---