Interview with house singer Nick Bewick: 'Make It Back' is the new song
Daily / Interview

- 06 February 2023
Nick Bewick is a DJ, producer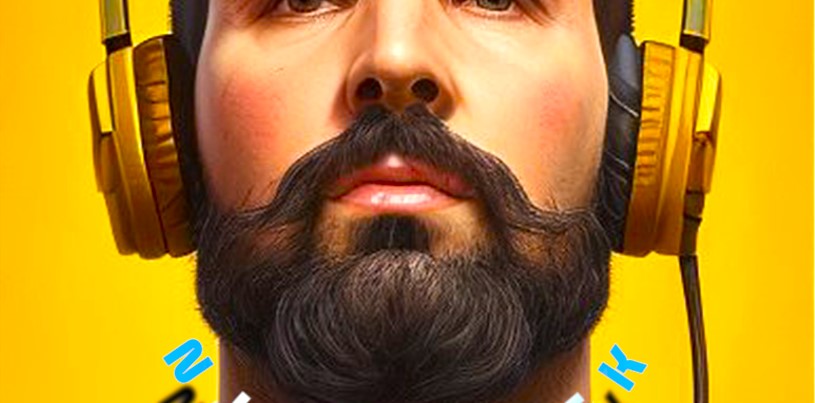 DJ, House Music Producer and Singer & Songwriter, Nick Bewick discovered his passion for music at a young age. Growing up in Ohio, he enjoyed listening to the tunes of Daft Punk and Britney Spears, artists who inspired him to dream big and pursue a career in music. In 2021 he wrote, produced & released 7 original tracks, available on Spotify and Soundcloud - the most recent being Make It Back.
Your new song is Make It Back. How did it come about?
About 3 months ago I was in a deep sleep, and was dreaming that Mariah Carey was singing a song. I remember thinking that the song she was singing in the dream was really good. I forced myself to wake up - and immediately grabbed my phone to record a voice-note. I turned that part from the dream into the chorus, and wrote the verses/pre chorus/bridge a few days later. The words I hashed out later in the week - and the actual production, well - it always takes a long time - sometimes a month or longer.
You have collaborated with Core Church. What is it about?
I joined the worship team as a Singer at Core Church in 2017, and continued singing there until March 2020. I would sing once (sometimes twice) a week to a live audience anywhere from 100-500 people a week, depending on the day. The church is one of the only Pentecostal churches in the center of Los Angeles - most pentecostal churches are in the suburbs or deep in the country. It was a very strict church, and you had to always be on your best behavior - I don't know if you have these churches in Italy. They would speak in tongues - the whole bit. I no longer hold those constricted beliefs - but I truly enjoyed singing for all those people. I think it was the happiest time of my life.
You made Another Life, with an electro-pop style.
I studied Music Production at the Icon Collective in Burbank. Most of the artists that come out of there end up doing EDM, House, Techno and Future-Bass. I've been profoundly influenced by this style, and actually I am making another song coming out in a month very similar in style - called F.M.R.L. "Another Lyfe" is one of my favorites!
What are your favorite artists?
I have many, many favorite artists - almost too many to name. For production, I like Tiesto, Ian Kirkpatrick and DJ Snake. As performers, I love Britney, Janet Jackson and Michael Jackson. And as songwriters - I love Elton John, Leonard Cohen, Bob Dylan, Dolly Parton, Brandi Carlile, Julia Michaels - songwriting is my favorite thing to do, so I have many musical influences.
What about Italian artists?
I confess I don't have that much knowledge about Italian music - but I love Maneskin A LOT! Especially their version of "Beggin".
Have you ever been to Italy?
I went to Italy when I was younger, Rome actually. I loved the ruins - and was surprised that there were so many cats... cats everywhere! They liked to lounge around the ruins. Old ladies would come out and offer them milk and bread. The cats were unlike American cats - they seemed almost wise, like people - like they had a story to tell. This is what I remember most about Rome for some reason.
© All right Reserved
---
---