Interview with Larry Kasanoff, producer of the Mortal Kombat franchise
Cinema / Interview

- 13 July 2020 08:45
Larry Kasanoff is the producer of such films as Terminator and True Lies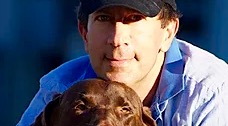 Larry Kasanoff is the producer of all Mortal Kombat media, including two number one films, a television series, an animated series, platinum-selling soundtracks and a live tour. He's executive producer of the box office smash film, True Lies, starring Arnold Schwarzenegger and directed by James Cameron. Previously, as president and co-founder of Lightstorm Entertainment, Larry supervised production, marketing, publicity and merchandising for Terminator 2 Judgment Day. He produced two movies with Academy Award-winning director Kathryn Bigelow. As a producer or studio head, Kasanoff has made over 250 feature films, including Dirty Dancing, and Platoon.
In the music world, he has packaged or produced video projects with several of the world's biggest talents, including Michael Jackson, The Rolling Stones and Dick Clark. For Terminator 2, he produced MTV's top video of the year, "You Could Be Mine" with Gun's 'N Roses.
You have worked on many projects as a producer. What is the one you are most fond of?
A: My next one. When I say that, people think I'm kidding, but as a producer, one always has to look forward, be even more creative, and find the next wonderful movie. You just have to keep going. I think that is one of the allures of being a producer – there is always the promise of discovery. Fortunately, I wake up each day more excited about my upcoming projects than the day I started!
1 di 8
© All right Reserved
---
---