X-Men: Apocalypse, interview with actor James Malloch
Cinema / Interview

- 09 July 2020 18:00
James Malloch worked in movie X-Men: Apocalypse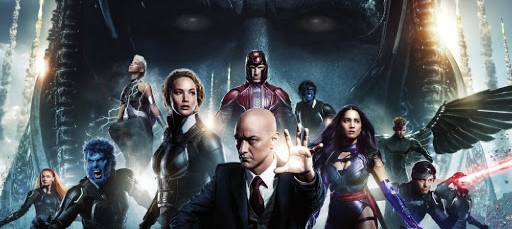 James Mslloch worked in X-Men: Apocalypse (2016) playing Mystery Man, the leader of an investigative team from a potentially evil corporation. He also appears as U.S. Navy Captain Laurence Safford in HBO's Pearl Harbor: The Accused.

You worked in "X-Men: Apocalypse". What is your role and how was that experience?
My role for that film is officially titled "Mystery Man" He's the leader of a team of special agents from an enigmatic corporation who get sent to retrieve genetic samples from the aftermath of a bloody battle involving Wolverine. If you go see X-Men: Apocalypse, stay till after the credits to see it!
It was a fantastic experience working on that shoot. Every shot was treated like a work of art. You're surrounded by a very large and talented crew paying tremendous attention to detail for lighting, framing, camera movement, costume and direction. The sense of professionalism and dedication to perfection from everyone was really impressive.
One of the executive producers, Todd Hallowell was there overseeing things. He's a very cool guy, very friendly and classy. He gave me words of praise for my performance at the end of the day which surprised me; I didn't even have any spoken lines!
You worked also in TV series " Mohawk Girls". You prefer television or cinema?
I don't think I really have a preference. It's funny - the line between those two formats seems to be getting more blurred every year. It used to be that television implied a less sophisticated approach to story telling but that's changed now - especially since so much "television" is now viewed through an internet connection and not broadcast from a large TV network. Only situation comedies and soap operas strike me as being "traditional" television.
The "Mohawk Girls" director, cast, and crew pay the same level of attention to detail as any big film crew. They just have to accomplish the same magic with a smaller budget!
One difference with television is that because the shooting continues over several seasons, there's perhaps more of a sense of family among the team involved. That's really fun, and I've made some good friends through the show.
In Canada there is a remarkable cinematic excitement. How is the situation of the cinema?
At the moment, a lot of that excitement is being generated by director Xavier Dolan. He's managed to bring home multiple awards from Cannes, TIFF, and many other festivals, and he's still only 27 years old! He even won an IOMA. And he's only now planning to do films for an English audience.
Some of Canada's best directors such as Dolan, Denis Villeneuve, and Jean-Marc Vallée are from my home province, Quebec. They got their start doing French language films but are now gaining even bigger fame doing large-budget English language films out of the U.S.
Due to the difference in language and cultural traditions, Quebec is like a separate film universe from the rest of Canada. It has its own well-developed star system, film styles, and distribution and sales networks. In the rest of Canada you do have very talented directors like Sarah Polley who produce and direct in their own country, but a lot of English speaking film talent feels an irresistible pull to move south and work in the U.S. I can't really see a time when this will ever change.
Big names like Jim Carrey, Mike Myers, Ryan Reynolds, director James Cameron... they mostly consider themselves as Canadian by identity, but they do most of their work out of California. That Canadian identity, though, is different enough that they bring a new perspective to their writing and character portrayals. They're like outsiders looking in, and this difference in attitude and vibe is usually quite appreciated by Hollywood.
Having said that though, these major stars, along with a lot of American ones, often end up filming some of their biggest roles with these American productions back in Montreal, Toronto, or Vancouver because of the good locations, quality film crews, and low exchange rate. So all in all, Canada's film situation is still very busy even if the some of the best talent moves south.

© All right Reserved
---
---