Supergirl TV series, interview with actress Donna Benedicto: 'Being inclusive' the good doctor
Comics / Interview

- 17 April 2023
Supergirl and The Good Doctor are some of the actress's projects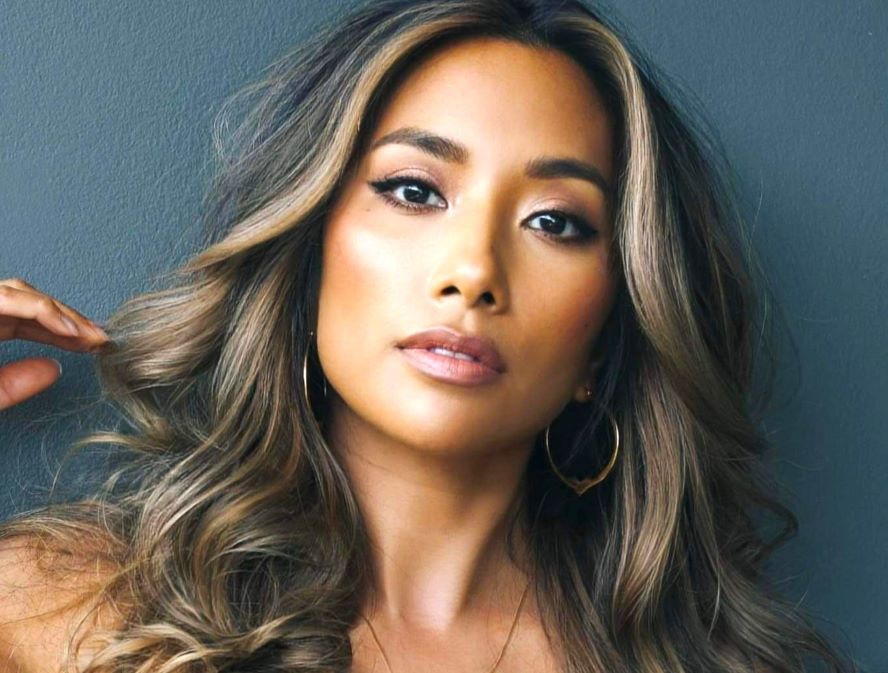 Donna Benedicto as an actress has worked on several TV series and films. Recent projects include With Love and a Major Organ, Buddy Games, the TV movie Nature of love. In the series Supergirl - available for streaming - she has the role of DEO Agent.
You recently worked on the film With Love and a Major Organ.
What is the plot, and what is your character?
Yes! I'm so proud of our film! With Love and a Major organ just made its debut in SXSW! It's set in an alternate world where technology rules, hearts are made of objects, and suppressing emotions is self-care. People take direction for their lives and responsibilities in apps and our heroine Anabel is out of place in this world because she's a deeply sensitive person that experiences a range of emotions she can't suppress.
I play Casey, Anabel's best friend who's is supportive but heavily reliant on technology. Our conflicting views and my (Casey's) addiction to apps lead to tension in the friendship. Casey remains a loyal and supportive friend, striving to bridge the gap between their perspectives.
Playing Casey inspired me to think about the healthy balance between using technology to enhance our lives, and not letting it consume us entirely. Technology has made our lives a lot easier and more convenient, but hopefully our film is a reminder that it's not a replacement for genuine human interaction and connection.


You also worked in the TV series Supergirl, in the role of DEO Agent. Do you like the cinecomic genre?
Working on Supergirl was an incredible experience! As a DEO Agent, I got to be a part of an action-packed story full of superheroes and villains and the cast and crew of Supergirl were an absolute dream to work with! They were so much fun but also professional and collaborative. Being a part of an iconic TV series was an honor, and I loved every minute of it!
Acting in the cinecomic genre is always awesome because you get to tap into your inner child and have fun playing a character who can do things that you would never be able to do in real life. The cinecomic genre is great because it introduces us to larger-than-life characters who inspire us to be better versions of ourselves. I would jump at the chance to work on another cinecomic project!
You are of Asian descent. Do you think there has been a difficulty-in recent years-for Asian actors to get a role in film or TV series?
As a Filipino actor, I believe that there have been some positive changes in recent years towards better representation of Asians in film and TV, but there is still a long way to go! Michelle Yeoh's win at the Oscars was a huge moment for Asian representation in Hollywood! It's inspiring to see Asian actors and filmmakers finally gaining recognition for their talent and hard work.
However, there's still a significant lack of representation for other Asian communities, like Filipinos and Southeast Asians, in mainstream media. If more storytellers made a conscious effort to include people of color as leads in their productions, regardless of whether the story is specifically about their nationality or race, it would send a message to audiences that we can be just as compelling and relatable as any other lead character. This could help create more opportunities for actors from diverse backgrounds to showcase their talents and break down the barriers that have prevented us from gaining the same level of recognition as our white counterparts.
Representation isn't just about casting more actors from diverse backgrounds, but also about telling authentic stories that accurately reflect the experiences of all communities. Ultimately, the goal of representation should be to create a more inclusive and diverse entertainment industry that accurately reflects the experiences and perspectives of all people, regardless of their race, ethnicity, or background. Everyone's stories should be heard and celebrated!
Michelle Yeoh's victory was incisive.
It's a sign that the industry is slowly but surely recognizing the talent and hard work of actors from diverse backgrounds, and that our stories are just as valuable and worthy of recognition as anyone else's.
It's been a long time coming, but progress is being made! Excited for the future and seeing more representation and recognition for diverse communities in Hollywood.
You also worked in The Good Doctor. Do you like medical drama?
Yes! It's crazy to see all the life-or-death situations that doctors and medical professionals face on the daily. As an actor, I love jumping into the emotions and experiences of characters who are dealing with seriously intense stuff.
In the show, I played an astronaut who required life-altering surgery, and it was a powerful experience to dive into the vulnerability and uncertainty that comes with such a situation. It was also a great opportunity for Filipino representation to portray an astronaut on screen, and I'm glad to be part of that effort.
I had a blast working on The Good Doctor and I feel fortunate to have been a part of such an amazing show that has resonated with so many people. It was a pleasure to work with such a talented cast and crew, and I learned so much from the experience.
Have you ever been to Italy?
Not yet, but it's definitely on my list! I just want to go there and eat everything.


What is your next project?
I've got a few things coming up! I'm in two movies coming out this April - "Professional Bridesmaid," a Hallmark movie where I play bestie to a trusty wingman to brides, and Lifetime's "Pride: A Seven Deadly Sin Story" where I get to play a director. I'm also on a gritty Tubi Original production called "Traphouse", and I'm super stoked to be the leading lady in an upcoming rom-com called "Inspiring Love."

© All right Reserved
---
---