TV series 'Winning Time' and 'Snowfall', interview with actor Gregory James Cohan
Tv / Interview

- 03 April 2023
The VelociPastor 2 and Atlas with Jennifer Lopez are some of the actor's projects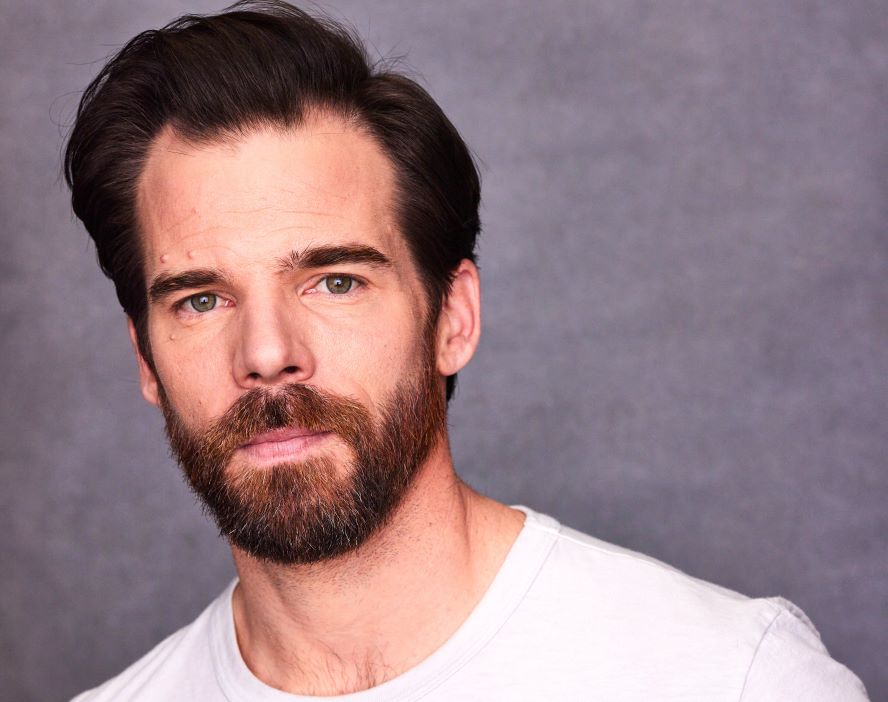 Gregory James Cohan
stars in the comedy/horror film The VelociPastor, which was released in 2019 and was well received by audiences and critics. Among the series he has worked on are
American Horror Stories: Scared Again, Snowfall, Winning Time, NCIS: LA, Blue Bloods.
You starred in the tv series Winning Time: The Rise of the Lakers Dynasty. What was your character?
Working on Winning Time was a great experience. I love period shows, and I was really happy with how the show turned out. There were so many incredibly talented actors on that series, and I got to work with one of them in Quincy Isaiah, who played Magic Johnson. I played a sneaker executive from Puma pitching Magic Johnson an endorsement deal, amongst many other sneaker brands doing the same thing. It was a super fun set to work on, and when you're doing a period show, it always feels like you're transported back in time.
You also worked in tv series Snowfall and American Horror History. Do you like the thriller, or biographical genre more?
I definitely gravitated to the thriller genre more than the others, until I worked on The VelociPastor. Preparing for, and working on that film, opened me up to more horror films than I had ever seen. And with that, I've developed such a love and appreciation for the horror genre. But I also love a good biopic!
You are working on The VelociPastor 2, which is a horror film. How does crowdfunding work?
Yes, VelociPastor 2 is a horror-comedy, in the same style as the original film of the same name. We took to crowdfunding because our fanbase was there, and they wanted a sequel. And boy did they show up! In order to have a successful crowdfunding campaign, you have to know your audience. You have to have fans. So if you don't have that leading into a crowdfunding campaign - in which you're essentially asking people for money to help you get your project off the ground - you have to spend time building a fanbase. Luckily, our little independent dino-priest movie garnered a pretty substantial fanbase. And when it came time for us to raise money for the sequel, our fans showed up! And we're so grateful to everyone that contributed. Our campaign on Kickstarter allowed us to bring fans along for the ride in the making of our sequel. We'll be providing them updates while in production, and we've also provided rewards at various contribution levels. Crowdfunding is super challenging, and takes a lot of work. We were lucky to have a really great team in place, as well as the support of Kickstarter and our loyal fans.
Is it true that the film is set in Italy and Milan?
That is true!
Doug and Carol travel to the port city of Milan, where they have to solve a series of murders committed by a masked slasher at an Italian Fertility Festival
. And Soviet Spies. INTERPOL's there, too.
A big inspiration for the first film and the sequel were Italian horror films in the Giallo style. It seemed fitting for the sequel to take place in Italy!
How was the experience on the set of Atlas, starring Jennifer Lopez?
I'm not able to say much about the film, as there will be a publicity tour once the release date is announced. But, working on Atlas was the experience of a lifetime. I'm very excited for everyone to see Jennifer's performance in this role. She is easily the hardest working, most talented person I've ever worked with, and it was inspiring to see her at the top of her game. ATLAS is like nothing we've seen before, and Jennifer's performance is absolutely outstanding.
Have you ever been to Italy?
I have not! But it's definitely top on my list to visit next.
© All right Reserved
---
---