TV series 'Bosch', interview with actor Chris Browning
Tv / Interview

- 15 April 2019 07:30
Bosch is a tv series in streaming on Amazon Prime Video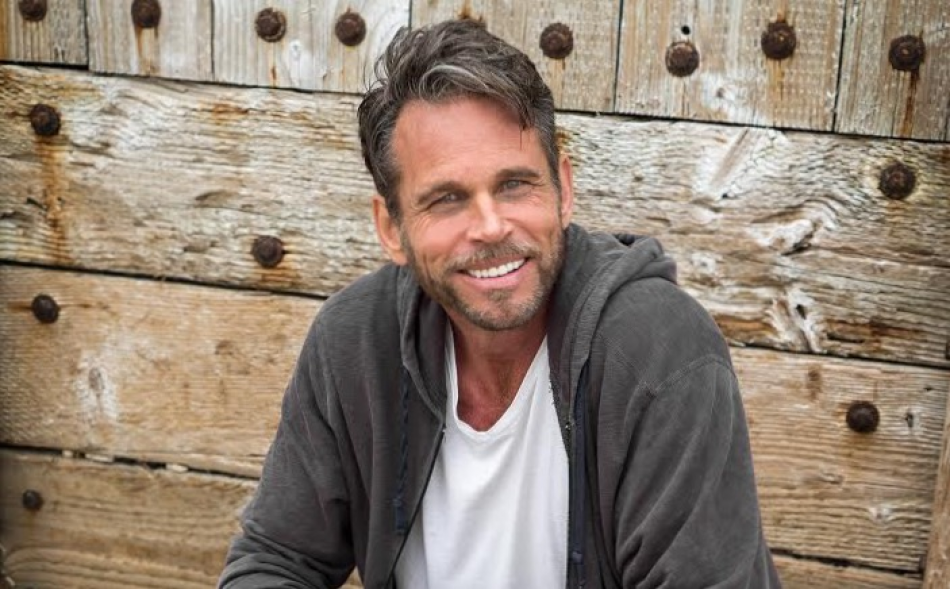 Chris Browning is actor of TV series Bosch, on Amazon Prime Video. It previously worked in many movie, as Bright (2017), Cowboys & Aliens (2011), Terminator Salvation (2009).
Q. On the series, Bosch you play Preston Borders. Can you tell us a little bit about the character?
A. Preston Borders was a rock 'n' roll musician in the 90s whom Harry Bosch put in prison for murdering a young lady. He was not a good guy, arrogant, superior, a real asshole. We will see some of Borders from back then, in 1997, or whatever it was, but for most of the new season we see him today, having been in prison for 22 years, and still not a very likable guy. Some new evidence has come to light and Borders is trying to get a new trial and be released from prison, and sue the city for millions of dollars.
Q. Is it different working on an Amazon series compared to network television?
A. Only financially! (I'm joking. Sort of.) There aren't really residuals on streaming sites like there are on networks, but as far as the work goes, it feels the same to me. The Bosch team have their system down. I did season 5, and by then, they have become a well oiled machine. Everyone on the show seems happy to be there and love what they do. I love working. On just about everything. But this show was a real joy for me. I really looked forward to getting to the set every day.
Q. You worked on Westworld, a very special series. Can you tell us what it was like to be part of this show?
A. It was a dream job of course. Most male actors are just man-children and I'm no exception. Any chance I get to dress up like a cowboy and get on a horse is my definition of a perfect day. But this show also happens to be written by the best minds in the business and cast with the best talent on the planet, so it was that much more special for me. I did my stuff with Jimmi Simpson and Ben Barnes, and those guys are next level awesome. I was with Evan Rachel Wood as well and she was a joy to watch. I saw her do a close up where she said nothing and I couldn't take my eyes off her. Hopefully I'll be back and do some stuff with Jeffrey Wright and Ed Harris too.
Q. If you could write a character for yourself, what would you create?
A. I've written a pilot for myself where I play Marlow, the leader of a ragtag group who are trying to maneuver their way through America in the two years before the civil war. He's got an anger problem and is prone to violence, but lives by a code that he won't compromise. The show is called "Antebellum," so if it ever makes it on the air, you heard it here first. I have another pilot about a successful ex con who runs a treatment center with stolen drug money, called "in The Life." That would be fun to play because he is trying to do the right thing in a very wrong way. I can identify with that.
Q. In the beginning of your career, did you struggle and have to work hard to succeed? Do you have a memory of that time period?
A. Sure. It was hard in those days. Waiting tables and being thrilled to get three or four lines on some obscure TV show. Then back to waiting tables, only at a new place, because I got fired for leaving to do the TV show. Getting an agent took forever because I had no credits. The usual story I guess. But it made me appreciate when I got to a place of not having to have a "day job" any more.
Q. You also worked on Agent Carter. Are you a fan of comics?
A. I'm not really. And I did a Supergirl as well. I was amazed at the press I got just for being cast on those shows. For me, they were just jobs I read for and got hired for, but when I saw all the buzz about them, I started looking into it and realized how huge the DC and Marvel universes were. It was cool to be able to look that stuff up, like Reactron, for example. There's a whole back story right there for me to learn about. It really made me take those jobs seriously. (Not that I planned on phoning it in before that, but you know what I mean)
Q. Can you tell us about your typical day (hobbies, technology, fitness)?
A. Well, I've got three young daughters, so that's where I like to spend most of my energy. I'm a huge baseball fan, and I play in a 30+ men's baseball league here in LA. Those guys are really good players, and most are 20 years younger than I am, but I can still hold my own and hit one out once in a while. And I ride a mountain bike a lot. I live in Topanga Canyon so there are beautiful trails everywhere. I really like to be outdoors. I'm a country boy at heart, and am not thrilled to live in a city like New York for very long.
Q. What is the next trip you would like to take?
A. New Zealand. I've never been. I went to Capetown, South Africa two years ago for a TV pilot, and I absolutely loved that place, but I've always wanted to go to New Zealand, so I hope that happens soon. It's always nice to go somewhere for a job, because they do all the arrangements, and I hate arrangements, so hopefully it'll be NZ for work...
Q. What is your next project?
A. I was hoping you knew! I don't know actually. There are a couple things in the works, a Gerard Butler movie called Greenland I hope to get on, the Bright sequel, with Will Smith, who knows? That's the best and worst part of this business, not knowing...
© All right Reserved
---
---