Interview with actor from the film Glass Onion - Knives Out, Adam Davenport: plot and cast
Cinema / News

- 23 December 2022
Glass Onion - Knives Out è in streaming on Netflix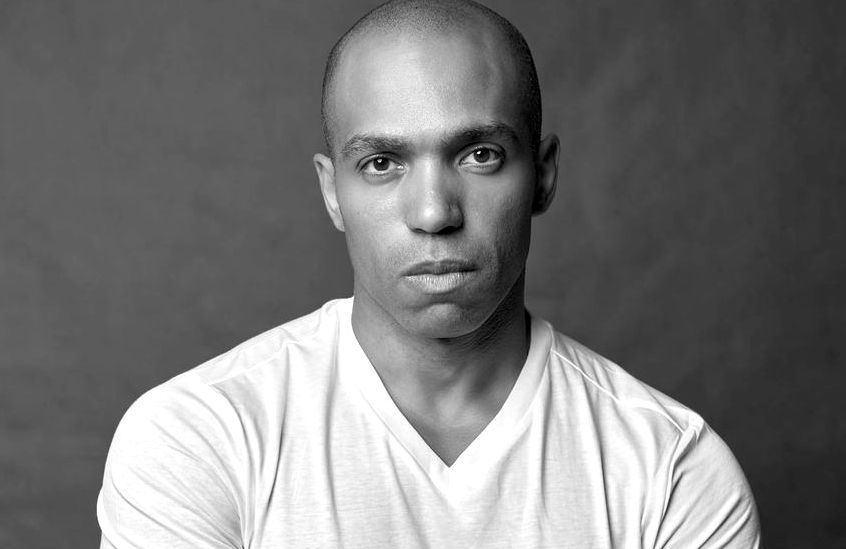 Glass Onion - Knives Out
is the movie streaming today on Netflix, a sequel to
Knives Out
. World-famous detective
Benoit Blanc heads to Greece to peel back the layers of a mystery surrounding a tech billionaire and his eclectic crew of friends. In the cast there are
Edward Norton
,
Kathryn Hahn
,
Kate Hudson
,
Leslie Odom Jr.
,
Dave Bautista
,
Daniel Craig
,
Adam Davenport
. The director is Rian Johnson.
You worked in Glass Onion - Knives Out. What was your role?
I'm a model who is friends with Kate Hudson's character at a party that she is throwing. I also got to work with Jessica Henwick and Lauren Ivy, who is Janelle Monae's assistant in real life.
What was the climate like on set, working with Daniel Craig, Edward Norton?
I didn't work with Daniel Craig or Edward Norton, so I couldn't tell you. But Kate is very free as an actor: she is completely different in each take. We also learned on set that we both practice Buddhism. And I can tell you that being on Rian Johnson's set is a privilege: he has so many ideas and he knows exactly what he wants. I would describe the set as a 100 million dollar playground. It's an honor that our entire cast was just nominated for a Critics Choice Award for best acting ensemble.
The genre is giallo. Do you like it as a genre?
I'm familiar with the genre: I know about Dario Argento but I haven't seen any giallo films yet. What film do you recommend I start with first?
You will also be in the horror film True Haunting, with Erin Moriarty and Jamie Campbell Bower. What is the story of the film?
I have a small role in the film: I have a scene with Erin and Jamie. I can't tell you what we do in the scene because that would give away plot spoilers but I will say that Gary Fleder is a technician and sets up his shots very precisely like each frame is giving the audience very important information.
Your dance song "My Return Address is You" had good success, entering the Top 40 of the Billboard Dance Club Chart and making you the first African-American producer to chart on Billboard for EDM. How did it come about?
I studied piano for ten years and when I wasn't working so much as an actor I had an idea of using electronic dance music as a means of storytelling. I wrote "My Return Address is You" with Leslie Mills and for me it was about my feelings for the first guy I fell in love with in NYC. I asked Shanica Knowles to record the vocals and I signed the track to a sub-label of Universal Music Group. I never imagined the song would have the success that it did, and everything that came afterwards, like becoming a Grammy voter I am very grateful for, especially because I never had any expectations.
What is the most difficult aspect of making a dance song?
The most difficult aspect of making a song is the mixing. I don't know how to do it myself and so I hired Jonathan Shulman.
How did you start your career?
I graduated from Yale with a degree in Film Studies. For my thesis, I wrote, directed and edited a short film Midnight Son on 35mm with Clint Eastwood's cinematographer Tom Stern. The cast included Academy Award winner Melissa Leo, Emmy nominee David Harbour (Stranger Things), Jack Mulcahy (The Brothers McMullen) and April Grace (Magnolia). I received the Panavision New Filmmaker Award, a distinction shared by the first directing efforts of Paul Thomas Anderson and Steven Soderbergh. Melissa and I became close from that experience: she took me under her wing and became a mentor and collaborator. We later started a production company and produced one movie together, Furlough, also starring Whoopi Goldberg, Anna Paquin, Tessa Thompson and Edgar Ramirez.
What was Melissa Leo's influence?
It was Melissa who gave me a lot of firsthand information about acting and encouraged me to get involved with the Actors Studio: I was accepted into their Playwright Directors Unit as a director and i workshopped many readings of new and classic plays with actors from Ed Harris to Alfre Woodard.

I moved from Los Angeles to New York to pursue acting and began studying with a lot of different teachers, from Milton Justice to Gregory Berger-Sobeck and Mimi Lieber. I became a working actor in New York and in 2018 I became a member of the Screen Actors Guild and Actors Equity Association.

Is it true that you also teach acting?
Yes, when I moved to Europe two years ago, I started my own acting studio, The International Acting Studio (TIAS). I have classes every week in Budapest and Belgrade: I commute every week between Serbia and Hungary. Ivana Chubbuck certified me as the first teacher to introduce her Oscar-winning Chubbuck technique to Serbia and Hungary and I now work with over 100 actors, including well-known actors in the region such as Andrea Osvárt, Kata Dobo, Jelena Gavrilovic, Slaven Doslo and Robert Jakab.
Have you ever been to Italy?
I went to Capri once for the Capri Film Festival, December 2010!
What is your next project?
Right now developing my actors at TIAS is a full-time project. I worked on a Serbian film for Rados Bajic that will come out sometime next year. But beyond that, I'm like every other actor who doesn't know what is coming next. But I'm ready for it. Success is a marathon, not a short distance sprint.
© All right Reserved
---
---