Books, interview with author Steve Berry
Daily / Interview

- 08 October 2023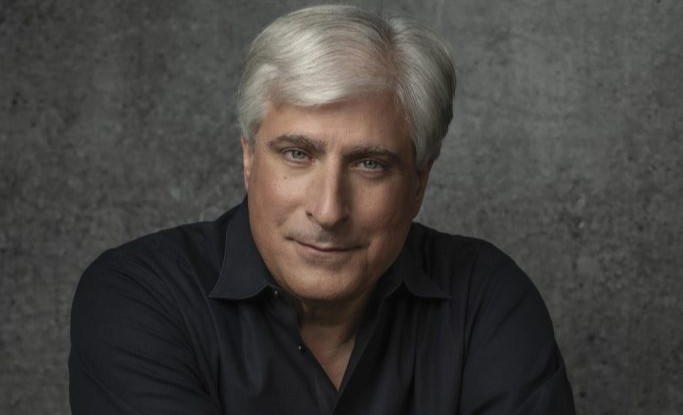 In The Amber Room, your literary debut, you write about a pair of judges involved in the mysterious adventure of finding the priceless Amber Room. How much has your career as a lawyer and legal training influenced your career as a novelist, and how much does it depend on your passion for mystery?
For me, there was little connection between the law and writing fiction. I was a trial lawyer for thirty years, handling lots of divorces, criminal defense, and other difficult legal matters. I saw people at their lowest, in really difficult situations. Writing thrillers was an escape from all that. A chance to head off on a great adventure, in some international location, and forget for a little while. It's that way for readers, too. Thrillers are an escape. That's what makes them so popular. We all need that, from time to time. One thing about the practice of law, though, was hard to shake. It took me about six years to get 'legal writing' out of my system. The object of legal writing is to persuade. To do that you say the same thing over and over and over. The object of fiction writing is to entertain and you say things only once. That's a huge difference, but I managed to make the shift.
In The Romanov Prophecy, you captivate the reader with the appointment of a new Romanov-linked czar, you talk about a prophecy of Rasputin. How do you choose your stories? The characters seem to be linked to mysterious origins, is this a result of your passions or do you study controversial aspects of history?
I like those little known aspects from history, the ones that have no definitive explanation, and are subject to much interpretation. For example, the All-Russian Monarchist Assembly referred to in The Romanov Prophecy (2004) is an actual Russian organization dedicated to not only Tsarist remembrance, but a Romanov restoration. No one gives the movement much of a chance, but that was the same thing said decades ago about the demise of communism.
So, who knows, anything is possible.
I also look for a subject matter others have not touched, the kind of things you find in the footnotes of a book. I especially do not want to plow a field that others have already worked. I want something fresh and different, something that readers will hopefully want to know more about. I try to keep my stories about 90% accurate to reality, tripping up reality only 10% for entertainment value since, after all, that's my main goal. I also place a writers note in the back of each book where I explain what's real and what's not, so there'll be no misunderstandings.
For me a novel is an eighteen month process from start to finish. It begins six months before the writing starts, while I'm working on the book before. I do the preliminary research, sketch out the overall plot, gather some of the 300 to 400 sources, and outlinine the first 100 pages. Once I finish the novel I'm working on I immediately start the new one. No break. No rest. Just right in. Then there is another twelve months of research and writing.
Thankfully, conspiracies have always fascinated people. We seemed to love the notion of people joining together for some nefarious purpose. The concept is central to thrillers, and particularly in my sub-genre of the international suspense thriller. Most conspiracies are not real, mere fanciful thinking or paranoia, and in today's world we tend to see them anywhere and everywhere. That overabundance has jaded us to the ones that truly exist. Luckily, I dwell in the realm of fiction. So I can conceive pretty much whatever I want. But I make a point to ensure that my conspiracies are grounded as close to the truth as possible.
In The Omega Factor, you talk about the Ghent Altarpiece, a work that has been stolen many times. How did you come up with the idea of tying the painting narratively to an order that represents an important mystery?
I visited Ghent a few years ago and saw the altarpiece. Incredible. Then I did the research and learned that it is the most stolen, vandalized, and damaged work of art in history. Amazing. No way I could ignore that tantalizing fact. The problem was discovering something fresh and new relative to the altarpiece. The twelve panels have been studied, examined, and restored for nearly 600 years. There are not a lot of undiscovered secrets there. But I managed to find one, which gave birth to The Omega Factor (2022). The trick then became to integrate the altarpiece, and its secret, with my new character, Nick Lee. The Omega Factor is a stand-alone novel. My main series character, Cotton Malon,e took the year off. Nick is younger than Cotton, has a different background, and works for a special division of UNESCO, the Cultural Liaison and Investigative Office (CLIO). His job is to protect the world's cultural artifacts.
Here, when he travels to Belgium for a visit with a woman from his past, Nick unwittingly stumbles on the trail of the twelfth panel for the Ghent Altarpiece, stolen in 1934 and never seen since (which is true). Soon he is plunged into a bitter conflict, one that has been simmering for nearly two thousand years, involving the Maidens of Saint-Michael, a secret order of nuns and the guardians of a great truth. Locations are always important to my stories and this one starts in the tranquil canals of Ghent, Belgium, then moves to the towering bastions of Carcassonne, France, and finally into an ancient abbey high in the French Pyrenees.
I loved bringing Nick to life.
Hopefully, we'll see more of him in the future.
In The Last Kingdom, which will be published on October 3, 2023, you introduce nineteenth-century Bavaria. Can you tell us about that narrative choice?
It's an intriguing tale that deals with one of my favorite places in the world --- Bavaria. It also concerns one of my favorite historical personalities – King Ludwig II. We've all seen the image of the castle Neuschwanstein, first visited by Walt Disney in the 1930s and ultimately used as the inspiration behind Sleeping Beauty's castle at Disneyland. Neuschwanstein was imagined and created by Ludwig II, an enigmatic figure who was deposed in 1886 and mysteriously drowned three days later. To this day his death remains a mystery. Ludwig was eccentric to the point of madness, and history records that, in the years before he died, he engaged in a worldwide search for a new kingdom. One separate, apart, and in lieu of Bavaria. A place he could retreat to and rule as he wished. In real life Ludwig never found that new kingdom.
But in my world he does.
This is a Cotton Malone story. He's my retired Justice Department operative who now owns a rare bookshop in Copenhagen. There have been seventeen previous Cotton Malone stories. Here, in #18, after many months, Cotton's protégé, Luke Daniels, has managed to infiltrate a renegade group intent on winning Bavarian independence from Germany. Luke has also gained the trust of the prince of Bavaria, a frustrated second son intent on eliminating his brother, the duke, and restoring the Wittelsbach monarchy, only now with him as king. Everything hinges on a 19th century deed which proves that Ludwig's long-rumored search for a new kingdom bore fruit --- legal title to land that Germany, China, and the United States all now desperately want, only for vastly different reasons.
So it's a race across Bavaria for clues hidden within Ludwig's three fairytale castles, Neuschwanstein, Linderhof and Herrenchiemsee, with Cotton and Luke battling an ever-growing list of deadly adversaries who will stop at nothing to find the last kingdom.
What more could you ask for in a thriller?
Check it out.
© All right Reserved
---
---