DaVinci International Film Festival: 'An experience for creatives,' the interview
Cinema / Interview

- 18 June 2023
DaVinci International Film Festival takes place in October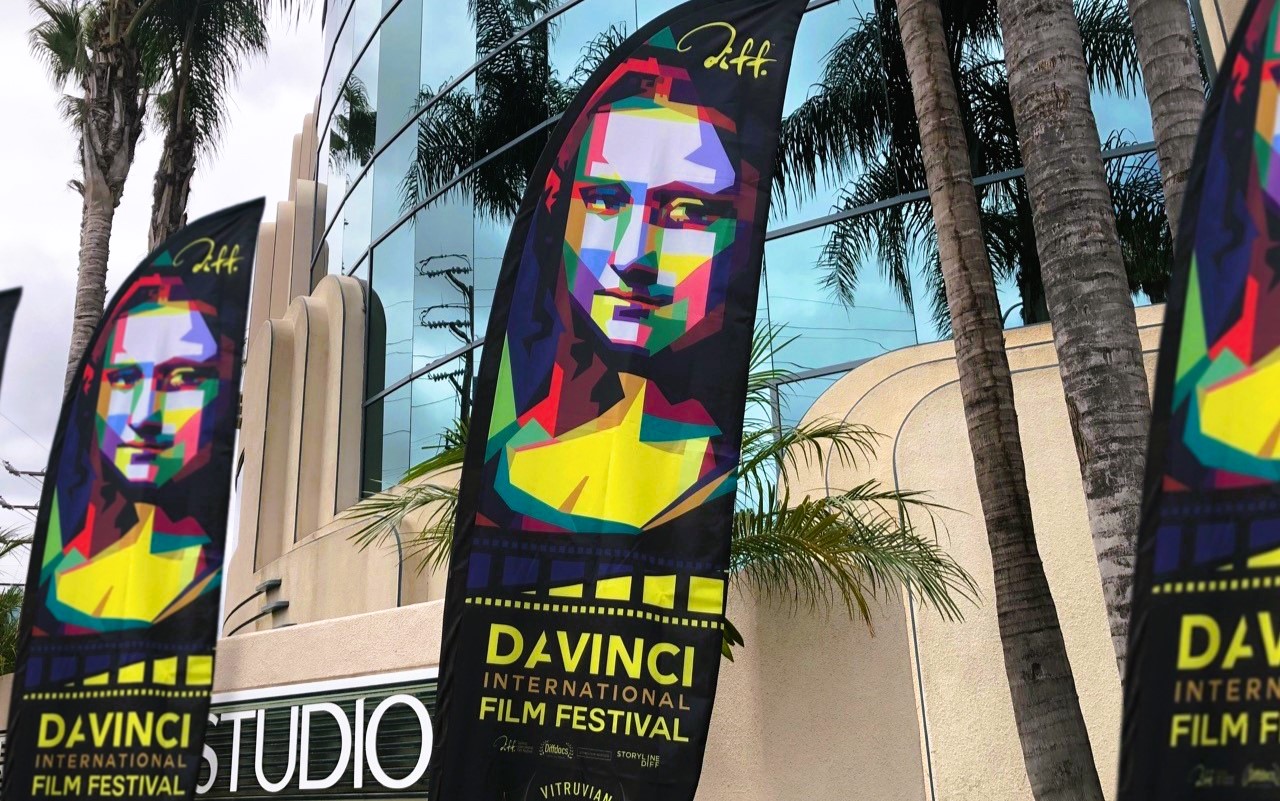 The DaVinci International Film Festival (DIFF) is held annually in Los Angeles, California. In addition to feature film sections, it hosts a screenwriting contest. is sponsored by the DaVinci Film Institute, which promotes emerging filmmakers with screenings and scholarships.
How did the idea of the DaVinci International Film Festival come about?
The short answer is that by 2017 I had given the better part of two decades to the entertainment industry, and as an independent filmmaker with a good amount of experience and success in the festival circuit, there was still something amiss … and I wanted to fix it.
But, let's back up just a little, if I may … DaVinci's gestation was over two decades long.
I dropped out of college in the 90s to pursue a career as an actor. Every parent's dream as you can imagine, and despite some early traction in the industry on a few hit TV shows, I actually came to miss the formal eduction system — largely for its structured reward model — so I crossed the country once more and graduated from Harvard with Honors. During my time in Cambridge, I moonlighted as a Creative Director and brand manager to keep the lights on; I had some Photoshop skills that were polished with OJT, and in time, I went on to develop brands for major corporations with published work around the world.
When I returned to Los Angeles I was primed — optimized — and had a renewed perspective on my career, fueled by an entrepreneurial spirt. I didn't have to wait on Hollywood, and nor did I want too. In 2017, DaVinci International Film Festival was born.
The mission of this festival, which is produced by NGO 501(c)3 DaVinci Film Foundation Inc., is to create and deliver a high-end, personalized experience for the independent Creative. An experience whereby our Selections are known and celebrated with an aim to next-level careers by giving them a 60' screen at The Grove in Los Angeles
What are the films presented at the festival that then launched directors or actors?
In the six years that we have been in operation (two of which were COVID years), we have had incredible cinema from all over the world. A few of our notable Selections that have gone on to support and scale careers include: Difficult People, Ballad of a Righteous Merchant, Rwanda, Aberne, Anna, The Cuban, Malakout, Balloon Animal, House of the Unholy, Tough Ain't Enough, and Valerie. And a number of ultra-short titles.
You also own Veritas Film & Television: What does it do?
Veritas Film & Television (VFT) is a creative development company that was launched in the wake of the 2007-08 WGA strike, when I started producing unscripted (Reality) TV content for major networks. Today, VFT operates as a holding company for in-house branded service providers and production in feature film, television, and multimedia with offices in Vancouver BC and Los Angeles CA.
© All right Reserved
---
---