Seven Veils, the new drama movie starring Amanda Seyfried
Cinema / News

- 19 June 2023
Seven Veils is the movie in production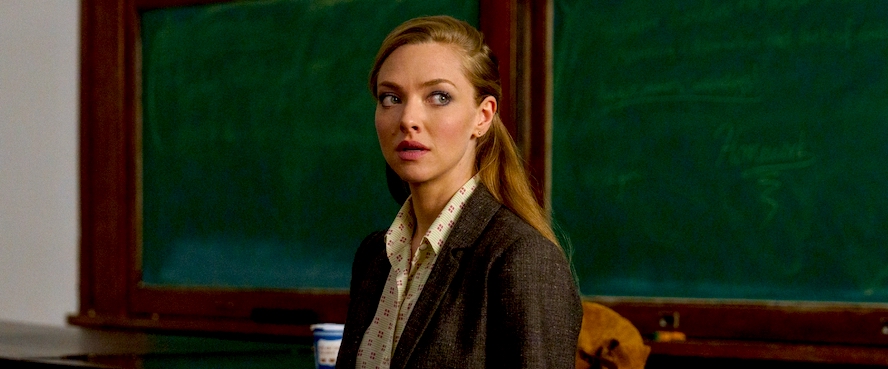 Seven Veils, the plot of the movie
Seven Veils is the drama movie in production. The plot follows Jeanine (Amanda Seyfried), a theater director who has been given the task of staging her former mentor's most famous opera, Richard Strauss's Salome. But she is haunted by dark and disturbing memories of her past, and allows her repressed trauma to invade the present.
Seven Veils, the cast of the movie
Amanda Seyfried is currently in the TV series The Crowded Room, with Tom Holland: she recently starred in The Dropout and the movie Mank, where she played the famous actress Marion Davies. Also in the cast are Douglas Smith, star of Don't Worry Darling and the series Big Little Lies; Mark O'Brien, previously seen in episodes of Perry Mason. Rebecca Liddiard, who is Karen Tillman in the Fargo series, is also featured. The direction and screenplay are by Atom Egoyan, who recently directed Guest of Honour, and who received an Oscar nomination for The Sweet Tomorrow. "I first produced Salome for the Canadian Opera Company almost 30 years ago and have been obsessed with its themes," said Egoyan, as reported by Deadline, "It's a project I've dreamed about for years and it's such a thrill to be reunited with Amanda after the incredible experience we had together making Chloe.
Seven Veils, the filming and release of the movie
The production is by XYZ Films, IPR.VC and Rhombus Media. Filming of the movie began in February 2023 in Toronto. Seven Veils is expected to be released in 2023 or 2024.
© All right Reserved
---
---