To play John Kennedy: interview with actor of movie 'Jackie' Caspar Phillipson
Cinema / Interview

- 19 April 2019 16:30
Jackie is a movie with Natalie Portman.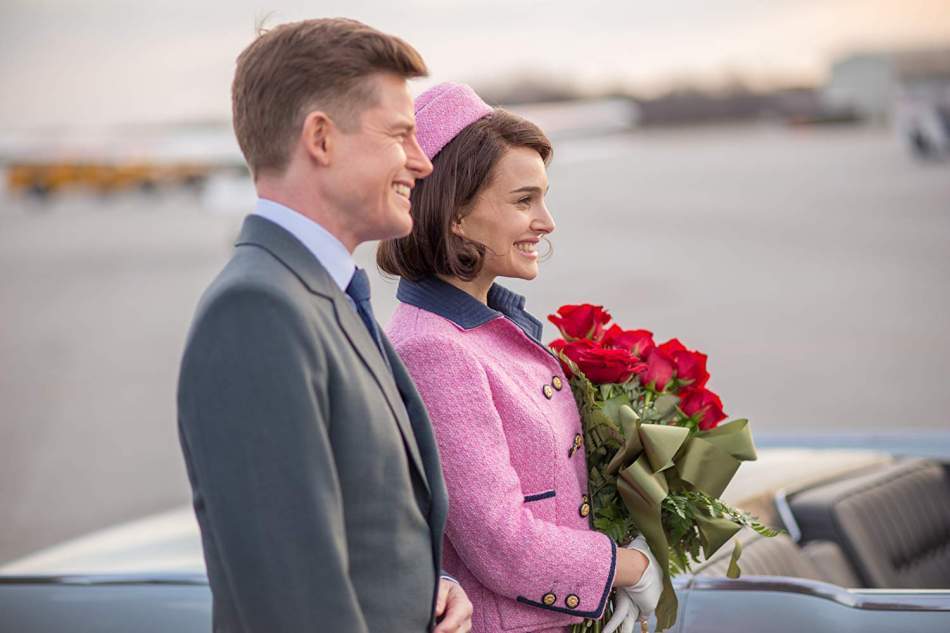 Caspar Phillipson worked in movie Jackie (2018) by Pablo Larrain, as John F. Kennedy. He worked in Mission: Impossible - Fallout and next movie Jack.
Q. You worked in movie "Jackie", as John Kennedy. Please can you tell us about this roles?

A. Working as JFK in Jackie was very exciting as an actor. He is a person that most people have a very clear idea of. I certainly thought I had a clear idea of him - but as I started reading about him, I understood how little I actually knew. To me, he is a person full of contradictions - his love-life and his health are clear examples - but even maneuvering as president, his policies can be confusing, as he also had a strong focus on being re-elected, so the achievements aren't as many as his ideas or ambitions would suggest.
Primarily, though, contradictions set aside, he was a man of immense inspiration. He inspired the nation to believe in hope, in progress and in equality for everybody. And he still inspires millions, and the Americans' love for JFK is very big. I felt this, especially when we did the scenes of the Kennedy couple arriving in Dallas. Of course, everybody was acting the part of cheering the president on camera, but between shots, so many of the extras wanted to say hello, take selfies - and talk about their love for the president. It was quite overwhelming, and very wonderful to experience.
Working on the part, I had to speak like Kennedy - and the Kennedys are well-known for their dialect of American. It is north-eastern US, but also mixed with some almost British-English (their father was a big anglophile, and was US ambassador to Great Britain for a time). It is a lot of fun for me, to work on the language of my character - and here there are many recordings of JFK, that I could use for my work.
Q. On the set, as is the working relationship with other actors, Natalie Portman, and director Pablo Larrain?

A. On set the working relationship was fantastic. All the actors were open and inspiring - and the work was very intuitive, even though there was a big attention to detail. Our director, Pablo Larraín, worked tirelessly to achieve the very best from each scene. Sometimes improvising, and sometimes very specific, depending on the nature of the scene. You obviously want to know how it was to work with Natalie? It was wonderful. She is exactly as uniquely generous and warm as you would expect - on top of being so incredibly talented.
Q. The film also tells how to react to suffering. Do you agree?
A. I think the film tells us very beautifully as story about grief. Of course, we all react individually, but the depth of human understanding in the movie is to me a big quality. Jackie Kennedy had to keep up a public figure, even after her life was torn apart, and Natalie's portrayal of the complexities of this is perfect.
Q. You worked also in tv serie "Dicte ". How was the experience, and you prefer tv or cinema?
A. I like working on both tv and cinema. Sometimes tv-work can be very fast, many more minutes recorded per day than for cinema, and I certainly prefer to have the time to investigate every possibility in the scene we are doing. One irritating feeling while shooting, is to come home at night and suddenly think - oh, this is how I want to do the scene, that we finished today! At the moment, we are in a golden age of tv, and the way the actors can build and expand characters over a full season of a series - or even several seasons - is very exciting.
Q. You worked also in theathre, "Les Misérables", "Kameliadamen", "A Clockwork Orange", "Arsenik og gamle kniplinger". In general, what is the role that you would like to play?
A. In theatre, if you come home at night and think, oh, this is how I want to do this scene - then you try it out next day, either in rehearsals or in the show - and so you are constantly developing your character, which can be deeply satisfying. I love theatre very much, it is the reason I am an actor. And it is impossible to mention only one role to play - I am happy with classical drama as well as farce and musical theatre. The dream role, is when you feel connected with your fellow actors and with the audience in the auditorium - and you can believe that everybody's hearts are beating together, that is the dream.
What is your favorite Italian movie and why?
A. You say my favorite Italian movie? And I instantly think of "Il Postino". I loved that story, the poetry in it, and the beautiful cinematography and music. I loved "La Vita è Bella" very much as well. I still haven't seen "La meglio gioventú", but am expecting a lot from it, and I of course have to see "Fuoco Amaro" as soon as possible.

Q. Have you ever visited Italy?


A. I have visited Italy some times - and I have had simply superb holidays in Italy. Relaxing in San Vito Lo Capo - scuba-diving in the sea, and being very romantic in Erice. My friend has a house just outside Dolceacqua, and we have been very happy there, my whole family, making lemonade from lemons we picked from the tree. (This is very special to us people from Denmark in the north!). I cannot wait to bring my wife back to Venezia again, there is so much more there I want to experience.
Q. Do you have any hobbies?


A. In my private life, I spend as much time as possible with my family. My wife and my three teenage-children. We travel when it is possible - this year we spent New Year's Eve in Tanzania, mesmerized by the powerful nature and wildlife, and falling in love with Swahili. My hobby is playing the piano, which I wish I had more time for (I guess this is normal for busy people who have a hobby..). I feel I am online too much - I am a news junkie, and the way the world is changing at the moment, means I care very much for how we can protect our democracy. We need to remember to constantly make an effort to understand each other - and cooperate with respect and humanity. We need to build bridges, not build walls.
© All right Reserved
---
---