Interview with Sean Hargreaves, art director for 'Avengers: Endgame'
Comics / Interview

- 26 April 2019 15:30
Sean Hargreaves is art director for 'Avengers: Endgame'.
Interview with Sean Hargreaves, art director for Avengers: Infinity War (2018), Thor Ragnarok (2017), Guardians of the Galaxy Vol. 2 (2017), Avengers: Endgame (2019), Star Wars - Episodio IX (2019).

As art director and concept artist, which is the most difficult aspect of your work?

We have to produce new ideas, and designs every day, very fast. Then we have to present them in a way that is realistic and believable. There are many changes prior to the final design, so we have to be diligent and patient, and we need to always have energy to produce ideas over a long period of time, and meet every deadline. There is not much time for rest.

When you work on movies based on comics, what are your main sources of inspiration?

Well, my favorite painter, Andrew Wyeth, is completely different from the style of concept art. I also love John Singer Sargent for his painting style, and Rembrandt for his lighting. In my designs I'm inspired by things I have seen in my travels, in my life. I manipulate these things into whatever film I am working on. For an artist, inspiration is very important and we are inspired by photography, architecture, animals, vehicles, fashion… many things. My favorite color is blue but I don't have any favorite colors to use in my work. It all depends on the film. The color palette of a film is usually determined by the story and the discussions between the Production Designer and the Director. Sometimes the Concept Artists also set the color tone.

As art director, which other members of the production team do you work with?

The Art Director works with all the art department, mainly the set designers and concept artists. The Art Director is given direction from the Production Designer, who is the head of the Art Department.

You worked on "Avengers: Infinity War". What memories do you have of that experience?

Ha ha… well, I remember I was hired for 6 weeks, and then they kept me for 14 months. I was in a city called Atlanta here in the U.S. We worked in a large facility in the countryside, away from the city. So, I would walk into these stages in the country and see Iron Man or Thor standing in an amazing set… very surreal. And every day I would go into my office and disappear into the world of Avengers and paint fantastical images. I also remember a lot of hard work from myself and everyone else, the designs are incredible, the level of talent was extremely high in the art department, and I think the film will be really amazing. My boss, Production Designer Charles Wood, and his Supervising Art Director ,Ray Chan, are incredible.

You worked on "Thor: Ragnarok" and "Guardians of the Galaxy 2". Can you tell us a funny episode that happened during filming?

Hmmmm… good question. You have to understand that most of the time we aren't on the set when they are filming, so we don't experience this every day. We are in a separate office working. Also, when the filming begins, a lot of of the time as concept artists we are already finished on the film. I will say that Taika Waititi, director of "Thor:Ragnarok" is a very funny man. We were working very hard and he would come in and clap his hands and say (smiling), 'Come on guys, we have a film to make! Hurry up, hurry up'.

How do you explain the fact that young people are so passionate about "superhero movies", and why are they all such huge box-office hits?

Comics, films, and games can take a person to a fantasy place. And I think its important to expand the mind this way, and to have an imagination. The mind of a young person is like a sponge… always absorbing and looking to experience the next amazing thing. Film is our Renaissance Art, and hundreds of years ago we artists would be painting landscapes or portraits, but in this modern world now we design and paint fantasy.

© All right Reserved
---
---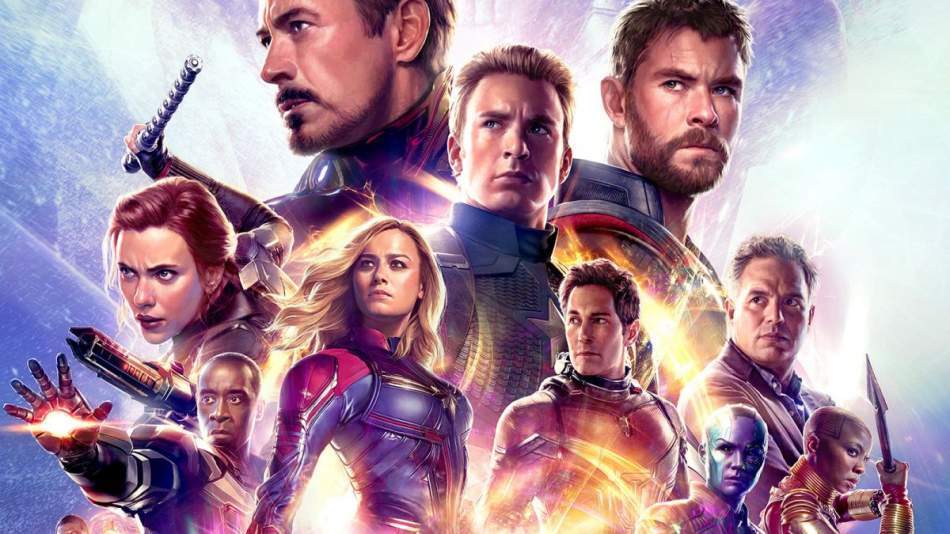 Avengers Special Event
Interviews, articles, news, images about the franchise of Avengers.Leggi tutto