Interview with singer and actress Madison Taylor Baez: Young Selena is the new TV series
Tv / Interview

- 20 July 2020
Young Selena is in streaming on Netflix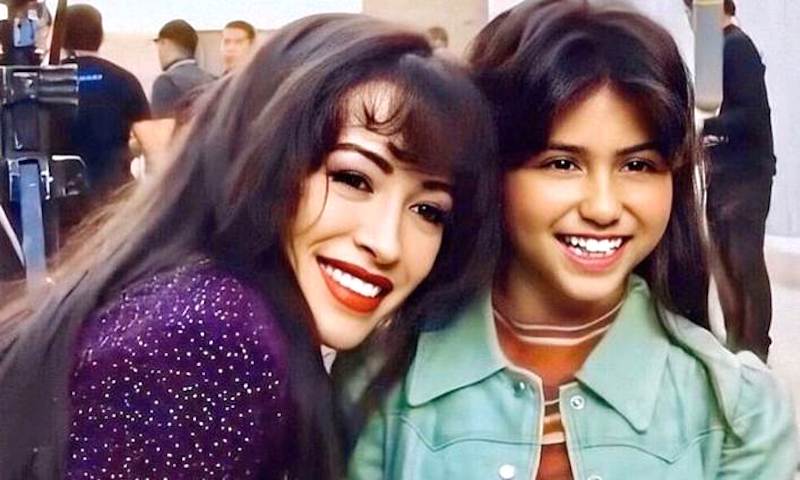 Madison Taylor Baez just under 10 years old and already a breakout star, will be making her series regular television debut as "Young Selena," alongside Christian Serratos ("The Walking Dead") in the upcoming Netflix original, "Selena: The Series" slated for summer 2020.
Not at all a newcomer in the spotlight, Madison has been making waves since she began singing the national anthem for the LA Lakers at just 8 years old. Since then, she has performed for the LA Dodgers, LA Lakers, LA Rams, LA Galaxy, Harlem Globetrotters, and this past summer Madison was the first 8-year-old in the history of the Orange County & LA Fairs to perform two 40-minute shows by herself.
You will be in the TV series "Selena: The Series". Can you tell us about this project?

Yes of course. I was so excited to be invited to audition. The audition process took a few months. I had to sing songs in English and Spanish and do a few scenes. I felt pretty confident because I was really prepared. My life is a mirror of young Selena's life. Our fathers taught us music and how to be a performer. I would practice all the time like young Selena and sing at events on the road with my parents and have been blessed to sing in stadiums, in arenas and on television. We even began learning to sing in Spanish at the same age. So when I researched Selena to audition for the role, I was like she is me and felt like it was meant to be that I play her.

1 di 10
© All right Reserved
---
---