Interview with Tara Macken, stunt-double of Scarlett Johansson in 'Avengers: Infinity War'
Comics / Interview

- 26 April 2019 13:30
Tara Macken is stunt-double of Scarlett Johansson in "Avengers: Infinity War"
Interview with Tara Macken, stunt-double of Scarlett Johansson and Tessa Thompson in "Avengers: Infinity War" (2018).
As a stunt-double in superhero movies, what is the most difficult aspect of working in movies that feature so many action scenes?

The complexity about shooting a movie with extensive action scenes is that it requires perfect preparation and teamwork. In my experience, no one person on a set can fix everything. Everyone has a job to do, and it's the ability to work together that makes the machine work. For example, it may take two costumers and a props person to simply help you get into your costume so you can do the stunts. Another example: a stunt such as a fight scene, requires stunt performers to fight the hero, stunt riggers to assist in the flight of the hero, the visual effects department to help create the world the scene takes place in, and make the action believable. So for something that may only be on camera for 3 seconds, you need a whole team and months of work for it to make it on camera.

What struck you most while shooting the movie?

On my first superhero movie years ago, what struck me was how involved every department is in making a scene. It goes along with my previous answer, about how important every department on a set is. And the process requires a long time to rehearse, film and edit, for what may only be a few seconds on film.

How do you train in preparation for a movie like this?

Training is an ongoing process, and each film is different depending on the size of the production. Typically for big superhero action movies, training takes place months before filming. This all happens in pre-production, with the stunt team coming up and creating action sets that mirrors the script, and the previsualization from the motion graphic department. Training is dependent on the type of action required, so if the movie is fight heavy, the team will do extensive martial arts training and fight choreography practice. Much like a dance rehearsal with choreographed moves, but instead of dancing, it's fighting! Once the training is locked in with the team, the actors are brought in to learn the choreography and to become familiar with the movements. Each actor is trained differently depending on their character. For example, if the actress uses swords, most of the stunt training will be sword drills and reactions. Training is of the utmost importance, the more training you have, the easier filming will be.

What memories do you have of this experience, and of working in the world of superhero movies?

For me, my favorite moment is when everything comes together and you finally get to perform the scene. When you are actually in your costume, and the rehearsals have been put in, and all there is to do is to perform. Growing up I did a lot of theater and dance, so it reminds me of the final performance on stage. But the great thing about film is that if it wasn't the best performance, you can always do a second or even a third take! I had a blast doubling Cara Delevingne on "Suicide Squad" as the Enchantress. I was covered in a mud/ tar-like substance all over my body, had a crazy dreadlocks wig, double swords, in pouring rain and I had to fight the Suicide Squad! It was a technically hard job due to the heavy rain, the wig and the mud, but I had the best time! It was challenging, but I was fighting all my friends and actors I've looked up to growing up, such as Will Smith.

Are you a fan of superhero comics?

Growing up, I loved everything superhero-related! I loved the X-Men, Spider-Man, Batman and Superman, the Teenage Mutant Ninja Turtles, Xena Warrior Princess and She-Ra The Princess of Power, to name a few. I loved them so much because superheroes provided a way to be extraordinary! For me, it was a way to believe that you can be anything, you can go to school and save the world afterwards, like Spider-Man. Also that as a female, you are not bound by stereotypes such as the "stay-at-home wife". You can be a warrior princess, strong, noble and full of heart. Needless to say I was a kind of a tomboy growing up, and I needed a strong role model to look up to, so for me, it was superheroes. I feel that my sentiments about comics and heroes are universal for young people. It gives young people a role model to look up to, plus, they get to do badass things like fight the bad guys and save the world! And who doesn't want to do that?

© All right Reserved
---
---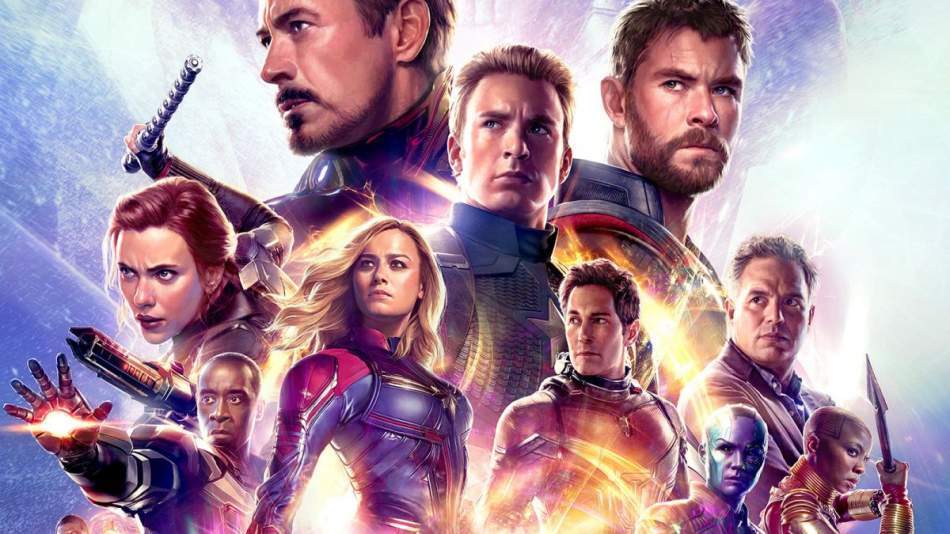 Avengers Special Event
Interviews, articles, news, images about the franchise of Avengers.Leggi tutto