TV series Astrid and Raphaëlle, interview with actor Aliocha Itovich: 'Difference teaches'
Tv / Interview

- 24 April 2023
The TV series airs on France 2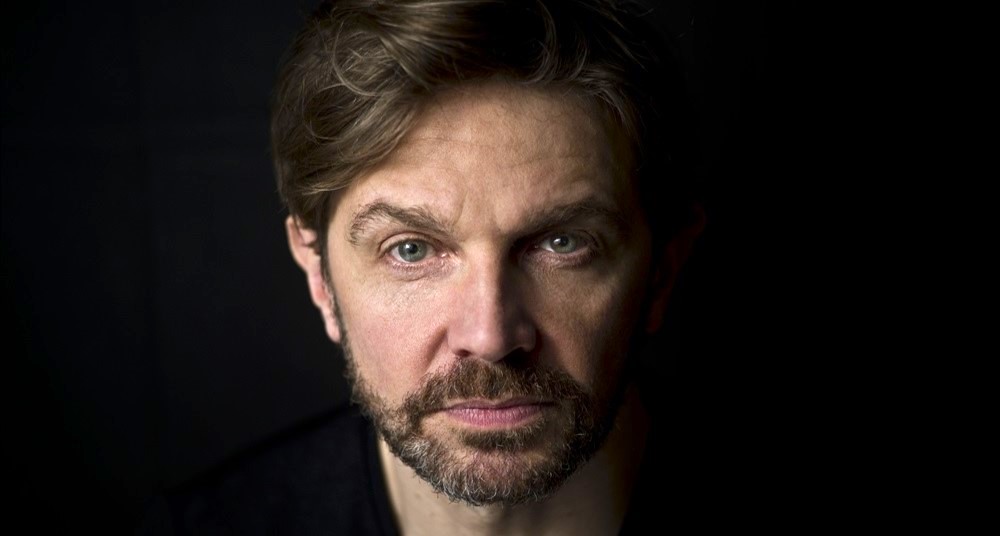 Aliocha Itovich is one of the main characters in the TV series Astrid et Raphaëlle, played by Lola Dewaere and Sara Mortensen.
In the TV series Astrid et Raphaëlle you play Angus Nielsen, Astrid's father. Can you tell us about your character ?
Angus is the father of Astrid, is a cop. He is raising his daughter alone. He finds himself confronted with autism at a time when we did not understand this specificity of the human being, when we considered autism as a disease. He tries to understand his daughter and feels that she is really special, that she has a gift. He is a loving father even if he is overwhelmed by his daughter's reactions, he gradually learns to understand and support her. It was he who made her discover the criminal documentation by entrusting it to his friend Alain Gaillard who would become his tutor upon his death… Yes Angus is dead in the series, but it's not a spoil, because Angus only appears in the series in Astrid's memories, in flashbacks. He is a very sensitive character, very attentive and although he is a cop and his work is very present in his life, the accompaniment of his daughter is his priority. I love this character, I think this is my favorite character I've played but it's a secret.
Why do you think the series has been so successful?
I think is a success for many reasons, because it's a very good series with very good actress and actors like Sara, Lola, Husky, Jean-Louis and the others…
This is the first French series that talks about autism and that allows people to understand this specificity a little better. The series, beyond its very well-constructed thriller and detective side, which fascinates viewers in France, also allows us to see that autism can be a real gift. That the difference, which can be scary at first, can bring us more than we think. It's a very human series, very close to people. And the fact that Astrid lives in the so-called "normal" world, that she evolves with all these personal constraints, discovering friendship, love and human relationships, makes her more accessible to people who do not know this world. The discovery of a new world, a new way of thinking appeals to people.
How is the relationship on the set with the actors, such as Sara Mortensen, Lola Dewaere ?
Very good, everyone in the set is kind and professional. It's really nice to come and work with this team, whether it's the actresses, the actors or the whole technical team as well as the production.
I am Astrid's father, but paradoxically I hardly ever play with Sara, since I only exist in her thoughts, I mainly play with Sylvie who makes Astrid young, it's a real pleasure to play with her. elsewhere. I had the chance to share two very nice sequences with Sara and it was really very pleasant, two beautiful sequences full of emotions. And with Lola we only see each other during the HMC and often to tell jokes (she's very funny). I would like to play with her too but it's not possible with this series, maybe in another.
Can you tell us a curious episode that happened on the set?
The most curious event I experienced on set was the day I came out of make-up for the first scene with Astrid, played this time by Sara. I was aged for this sequence. When we started, I had the strange impression that a particular emotional connection united us, as if I knew her, whereas it was the first time that we played together. But the fact of having played with young Astrid, played by Sylvie, gave me the feeling that I knew the adult Astrid.
Will you also be in the new season?
It's a secret, it's not possible to tell you… you'll see héhéhé
You have worked in theater, in many plays. Which one is the one you are most fond of? And the one you would like to work on ?
This is a very difficult question. Each time I find pleasure in playing on stage. Each character brings me a lot of different things. For example, at the moment I'm working on two comic plays and when the public laughs out loud, it's a real treat. When we leave the theater and the public is waiting to talk to us, it's great to see the joy in their eyes, that's why I do this job, to make people travel through emotions.
But if I had to choose I would say "La peur" by Stefan Zweig directed by Elodie Menant. I worked with them for almost five years, with superb partners like Hélène Degy, Ophélie Marsaud and Murielle Gaudin without forgetting Elodie Menant. It was a very beautiful human and artistic adventure. My character allowed me to go through many feelings, it was very intense. And Zweig is a master at talking about human psychology.
Another piece on which I had a lot of fun was Scapin in the character of Scapin. What happiness!! A character like this I wish everyone.
What is your next project ?
I have a lot of personal project like a play to pay tribute to my uncle "Jorge Donn". I am looking for producers. It's a show that will mix theatre, magic, dance of course and video because all of Donn's images will be projected archive images.
I'm also writing a new short film that I would like to turn into a feature film later.
Otherwise I'm going to play in Avignon in two plays. Marie Tudor by Victor Hugo directed by Pascal Faber. I will be there Gilbert. I'm very happy to work on this text and this character, I can't wait. And the second piece is a scoop. We take over Stefan Zweig's "La peur". And that I am very happy with.
Finally I await news for possible filming. Fingers crossed.
© All right Reserved
---
---