Interview with author Tess Gerritsen: from her books, the Rizzoli & Isles TV series
Cinema / News

- 07 August 2023
Tess Gerritsen published Listen to Me - Listen to Me.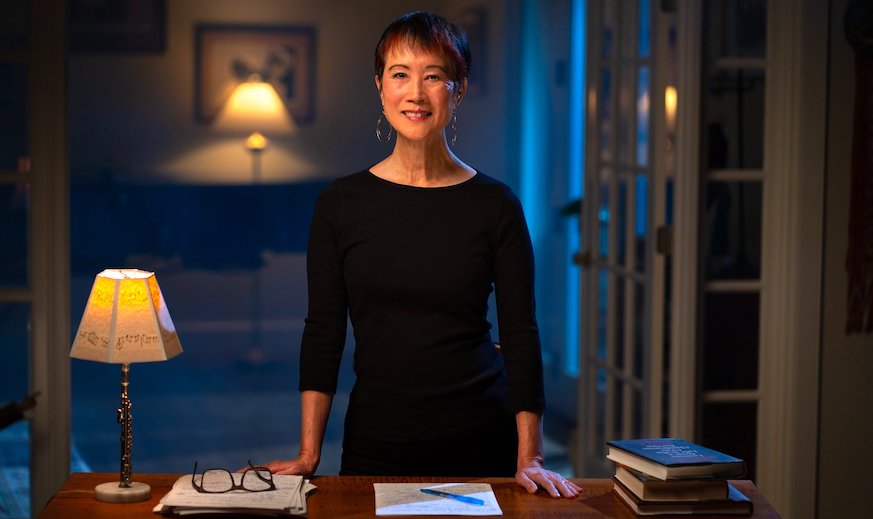 Tess Gerritsen created the literary series starring Detective Jane Rizzoli and Coroner Maura Isles, which became the television series
Rizzoli and Isles
, which ran for seven seasons. Her books have been translated into 35 languages and have sold more than 25 million copies. Recent novels include
Choose Me
(Choose Me, 2021),
The Blood Beat
(Playing with Fire, 2015), and
Listen to Me
(Listen to Me, 2022), starring Jane Rizzoli.
Your recent novel is Listen to Me. Can you tell us about the plot?
Jane and Maura investigate the brutal murder of a nurse, and discover the nurse was hiding a dangerous secret -- a secret that may have led to her death. Meanwhile, Jane's mother Angela investigates a mystery in her own neighborhood. A couple has just moved into the house across the street, and Angela is certain these new people are up to now good. The problem is, no one believes her, not even her own daughter, so Angela must take matters into her own hands.
Both mysteries weave together in a tale of mothers and daughters and the secrets they hide to stay safe.
The figure of Jane's mother, Angela, emerges in the book. Is there any personal reference?
I had an aunt who was the neighborhood busybody. She knew what was going on in everyone's household, and she made it her business to watch for trouble. Angela is very much like my nosy aunt. It's also a story about how older women are too often ignored, when they have so much to teach us.
For Detective Jane Rizzoli and Doctor Maura Isles, were you inspired by real characters in the novel "The Apprentice"?
Detective Jane Rizzoli was inspired by the women police officers I've met. They are all strong, forceful characters who know how hard it is to work in a traditionally male job. Dr. Maura Isles is quite a bit like me. We both believe in science, we both value logic, and we are both a little awkward in social situations. Maura has a lot of the same likes and dislikes that I do. We both play the piano, we both went to the same medical school, and we both drive the same car!
Why do you think the series was so successful?
I think women in particular liked the theme of female friendship and partnership. Rizzoli & Isles is all about women working together, forming bonds, and looking out for each other. In my working life, as a doctor, most of the people I worked with were women, and my books are about that same dynamic.
Were you also involved in the writing of the TV series?
No. They had their own writing team. Only two of the episodes were based on my stories. The pilot episode was based on THE APPRENTICE, and one of the episodes was based on my short story "John Doe."
Is it true that you lived in Hawaii?
Yes, for twelve years. It is a beautiful place, with perfect weather, spectacular scenery, and wonderful food. But after twelve years, I found living on an island too confining, and was desperate to travel. So we moved to Maine, on the east coast of the US. Here I can get in a car and drive a thousand miles. And it's far easier to board a plane and fly to Europe.
Have you ever been to Italy?
Yes, a number of times! I've seen quite a bit of the country: Rome, Venice, Milan, the Lake Como area, Verona, Bologna, Naples, Sardinia, and the Dolomites. I plan to visit Sicily this fall. It truly is my favorite country to visit!
What is the last book you read that you liked?
I read The Friend by Sigrid Nunez, which won the US National Book Award. It's a novel that writers can truly appreciate, about the challenges of being a novelist, and also about how our most passionate relationship just might be with an animal (in the story, it's with a giant dog.)
© All right Reserved
---
---