Cinema / Reviews

- 26 February 2023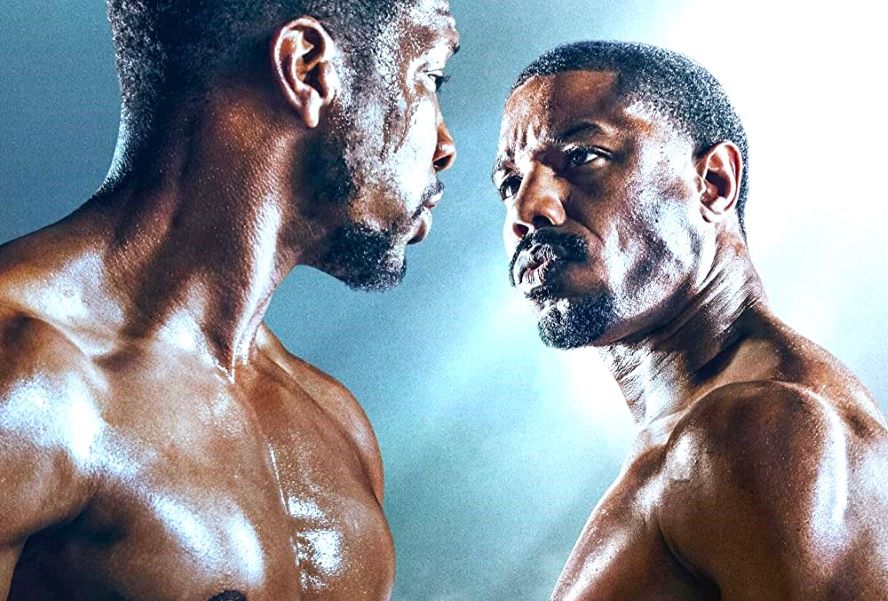 With Creed III, Michael B. Jordan goes another round as Adonis Creed in the film series, this time taking a swing from the director's chair with his first shot behind the camera. Ryan Coogler, who directed the first Creed picture, handles the story writing on this go-round.
The plot of the film Creed III
We find our hero retired from the ring as the heavyweight champ, striving to adjust to running a boxing gym, promoting big matches, and a picturesque domesticated family life. Through brief and tasteful flashbacks, viewers are given a bit more backstory into Adonis Creed's personal life and upbringing, building a further understanding of what has molded the character into who we see now. We encounter a man who thought he was out of the ring, now being pulled back in by his own guilt, and a muddied relationship with an old friend.
Jonathan Majors, who impressed audiences in The Last Black Man in San Francisco and Lovecraft Country, is the film's bright light as Adonis Creed's antagonist, Damian "Diamond" Anderson. Majors, who bulked up considerably for the role, makes you believe he is a heavy-weight fighter with only one shot, showcasing a gritty and often primal drive for victory at any and all costs. He skillfully plays a menacing yet understandable villain, perhaps more of an anti-hero, much like B. Jordan's turn as the character Killmonger in Black Panther, also directed by Ryan Coogler.
What directorial skills B. Jordan may possess seem often over-shadowed by the heavy hand of big-budget Hollywood production, tracing familiar blueprints seen in other motion-pictures. Sandwiched between a dramatic opening and a climactic finish, we are given trite dialogue and predictable scenes. At times, one could feel that plotlines were picked randomly out of a hat of previous movies.
The direction "out of the ring" of the film Creed III
Grounding the viewer's attention in the film is the deeper investment we develop for Adonis' battles not only in, but out of the ring. The stakes are raised higher as we grow invested in not just him, but his family and how they will fare in the outcome. The movie executes this gracefully through illustrating the complex relationship between him and his ailing mother (Phylicia Rashad), and through the trials of raising a young, hearing-impaired daughter with his wife, (Tessa Thompson), who herself struggles with hearing loss as a musician.
The in-the-ring fight scenes, the meat-and-potatoes of the film, dazzle without disappointment. One of the strongly unique aspects of the picture, they raise the hair on your arms, send shivers down your vertebrate, leaving the most critical eyes glued to each bob and weave, every punch and block.
The movie might not break new ground, relying on tried-and-true support beams, but moviegoers looking for a tale of triumph and growth will find Creed III delivering a knockout punch. And, if the Creed films are to be anything like that of the Rocky franchise from which it was spawned, fans can expect to see Michael B. Jordan step into the squared-circle again for another go at it.
© All right Reserved
---
---