From 'The Commune' to the TV series 'When the Dust Settles', interview with the actress Julie Agnete Vang
Tv / Interview

- 15 February 2021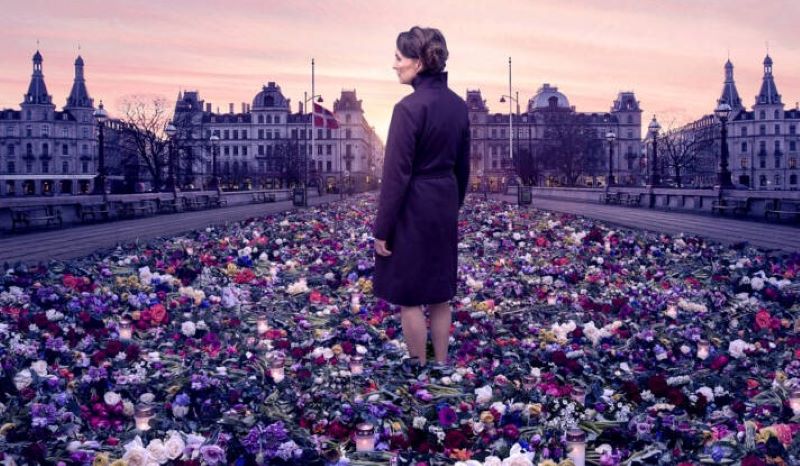 Julie Agnete Vang was born in Denmark. She have acted in TV series The Killing (2007), Borgen (2010), La Commune (2016) by Thomas Vinterberg. In 2020 she performed in TV series When the Dust Settles.
In "The Commune" you play Mona. How did you approach this character?
I actually played Mona at the Royal theater Copenhagen in the playwright that Vinterberg wrote before the movie for burgstheater in Vienna. So I new a little about the character already, Thomas told me he saw her as a butterfly, and with a little inspiration from the character Phoebe in friends, I Think Mona became something in between.
Thomas Vinterberg is the director. How does he interact with the actors?
He is warm and democratic but in the end he is the boss;) He is funny and very sensitive. Everything we do must mean something, and his contages energy encourages us to do our very Best.

The film is about a community and how it is affected. What are your thoughts on this topic?
I Think this is an ode to a time i DK where we experimentet with love and family constellations... An ode to a naive but very hopeful and loving generation, but mostly this movie is a personal trip down memory lane for Thomas Vinterberg.

Many comedies are produced in Italy. What is the production situation of cinema in Denmark?
Denmark is producing a lot of dramas and comedies og tv-shows but our dramas is often the ones that stands out in my opinion. The Commune is a drama but it also containes a lot of Comic features, which I think only makes the lovestory more refined and human.

© All right Reserved
---
---