Interview with the actor of the film 'Black Panther: Wakanda Forever,' Floyd Anthony Johns Jr.
Comics / Interview

- 21 November 2022
Black Panther: Wakanda Forever is the movie in theaters.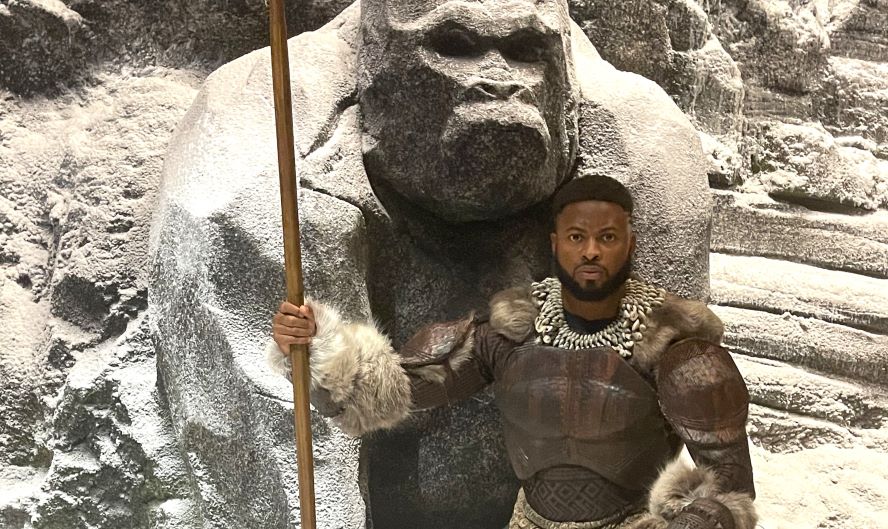 Black Panther: Wakanda Forever is the film in theaters. Actor and stuntman Floyd Anthony Johns Jr. has worked on the film, and on several films such as Avengers: Endgame (2019), Black Panther (2018), Avengers: Infinity War (2018), Matrix Resurrections, and TV series such as NCIS: New Orleans, The Purge.
You worked in Black Panther: Wakanda Forever. What is your role? What was the experience like?
I worked on Black Panther: Wakanda Forever with the Stunts Department. I am a Stuntman in which I have been doing the profession for about 11 years now. But in the movie they had me doing Stunt Acting.
The experience was totally amazing. Every day when I showed up to set, I couldn't believe I was working on the film, I felt like it was a big dream everyday. The Cast & Crew were so nice and courteous. It was hard to believe I was getting paid to work on one of the biggest movies ever made.
Can you tell us a detail that happened on set that struck you?
The detail that struck me on set was that the movie was going to show the Latino culture as well as the Black Culture which were shown in a very Beautiful way in the movie . Having those two cultures being express in a big budget film shows how far this world has come & shows how beautiful & bright the future will be in the world.
Do you like comic books?
Yes I like Comic Books but I never really got into it when I was a kid. But as I grown older I have gotten more into them. But I always used to come across Batman comic books. I am a Batman fan.
You have worked as a stunt in Westworld, Star Trek: Picard . How do you prepare before going on set?
Yes those were some fun projects to work on. Preparations for those Stunt Roles were fun instead of being challenging. The scenes I worked on were fight scenes, so I just had to make sure I was in good physical shape to endure the hits & crashes to the ground. Also the fight choreography was rehearsed multiples times to make sure it looked good whenever filming.
What skill does it take to be a stunt performer?
Not too much skill goes into being a Stunt Performer. But the best skill to have is to be able to take & endure hits which comes with the job. Also being able to have good set etiquette while working with different people.
Have you ever been to Italy?
Yes, I have only been to Italy once. I went to Verona, Italy for 48 hours to see the band Gorillaz in concert. I wanted to stay longer to explore the country but I had to cut the trip short due to work.
What is your next project?
The next project is "Emancipation" which will be in Theaters December 9, 2022, It stars Will Smith & Ben Foster. So much fun working this project, lots of action.
© All right Reserved
---
---