Interview with actor Josh Pais: from Einstein's 'calculus' to the new TV series You Hurt My Feelings
Tv / Interview

- 05 December 2022
You Hurt My Feelings is the upcoming TV series.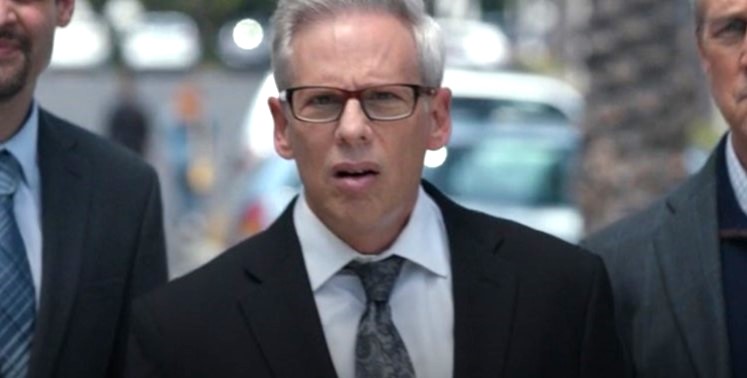 Josh Pais will star in the film Checkout and the upcoming TV series You Hurt My Feelings. He is now in theaters in the U.S. with the film Spoiler Alert.
His father, Abraham Pais was a theoretical physicist who worked for eleven years with scientist Albert Einstein. Abraham worked on elementary particle theory with a primary interest in quantum field theory and SU(6) symmetry breaking.
Josh Pais has starred in films such as Joker, TV series such as Ray Donovan, Maniac, Mrs. Fletcher, Law and Order, and The Sopranos.
You will be in the movie Checkout. Can you tell us the plot?
We shot Checkout in Ukraine prior to the Russian invasion.
In this dark comedy I play an American who has been enlisted by the Israeli spy organization, Mossad. As the story opens up we discover that my character, Dov, has been stationed in a hotel for months. His spy cover is that he is a frustrated writer trying to finish a novel. He gets a devastating call from his Mossad boss telling him that he has been retired. The next morning a legendary terrorist checks into the hotel. Dov goes into action attempting to bond and then put an end to this terrorist. But is this guy really a terrorist or is Dov desperate to give his life meaning? As this bizarre relationship unfolds the fate of Dov and the (possible) terrorist are pushed beyond what either of them could imagine.
You Hurt My Feelings is instead a comedy. In what genre are you most comfortable twisting?
I see everything I do as a comedy. Even the most serious dramas. I often explore the ways in which a character does not see the impact of their behavior. Within this unawareness comedy lives.
You are in the film Spoiler Alert, based on a book. What was the experience like?
I have worked many times with the talented director, Michael Showalter. He asked me to do a cameo in the opening scene of the movie. I love the humanity and story telling of this film, and wanted to support this beautiful and important story. Plus it was great working with Jim Parsons.
Your father wrote the successful book "Subtle is the Lord," as he worked with Albert Einstein. What memories do you have of that time?
Einstein was not alive when I was born, but the many stories my father told me about working together with Einstein for 11 years made him a figure in my life. My father told me about the last time he saw Einstein. Einstein was nearing the end of his life and my father visited him at his home. Einstein was in bed doing calculations when my father entered the room. They talked for a while, then said goodbye. My father stood up and walked to the door. He looked back at Einstein to see him intently focussed on his next calculation. I think there is a beauty and poetry in that incident.
Did scientific rationalism influence your life?
As odd as this sounds, I see a certain science in acting. It is the study of human behavior.
You are also the founder of Committed Impulse. What is the first piece of advice you give to your students?
Committed Impulse is a technique that leads to creatively invincible. When participants become creatively invincible they are able to do their best work regardless of what they're feeling ( including nervousness, fear, anxiety, joy, etc.). Plus they learn how to make brave creative steps regardless of self debilitating thoughts ("I'm not ready. I'm not good at this. They won't like me. I suck…" ). Committed Impulse (Committedimpulse.com) is an approach to acting that many high level entrepreneurs partake in because it generates freedom and the ability to engage an audience by using the simplicity of truth and presence.
You will be in the TV series A Man in Full, based on a novel by Tom Wolfe. Can you tell us about the series and your character?
I had a blast playing opposite Jeff Daniels in this new Netflix mini-seres. I play Herb Richman, a successful business. Jeff Daniels character tries to get me to invest in his failing business ventures. An absurd relationship develops between these two power players with ver different styles. This show explores very new territory in very creative ways. Regina King and Tommy Schlamme brilliantly directed the episodes.
Have you ever been to Italy?
Many times! I love Italy. My partner, Marie, and I try to go to Italy every year. We;'ve been to Matera, Puglia, Rome, Florence, Modica, Monaci, Ravello, Tuscany. And, most recently we were in the island of Ischia off of Naples. We love the people, the lifestyle, the food, and the beauty. Can't wait to go back!
Where to find me and suggest new places in Italy and to say hello: Instagram @joshpais
© All right Reserved
---
---