Spider-Man: Beyond the Spider-Verse, updates on the movie sequel
Comics / News

- 05 June 2023
Spider-Man: Beyond the Spider-Verse is the movie in production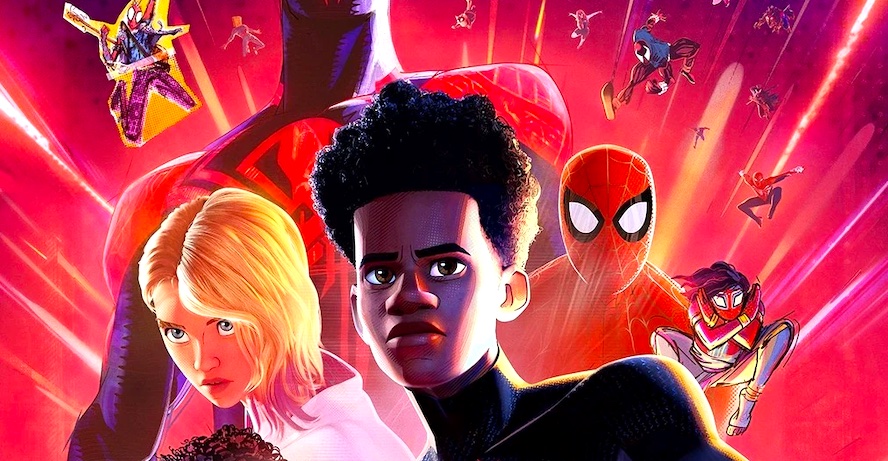 Spider-Man: Beyond the Spider-Verse is the animated movie now in production. It is the sequel to now in theaters, and showing different Spider-people from Spider Man. Without making spoilers, the plot will follow Miles Morales who must deal with the problems that have arisen from the multiverse, now finding himself in an alternate Earth. He will also have to face the evil version of Miles himself. In addition, Gwen will organize the new team to rescue Miles from Earth-42: the first person she recruits is Peter B.
Spider-Man: Beyond the Spider-Verse, the cast of the movie
At the moment there is not much official news about the sequel's voice casting, but probably all the performers from Across the Spider-Verse will return, since none of their stories really ended. Shameik Moore will play the two versions of Miles, Hailee Steinfeld will be Gwen Stacy, Brian Tyree Henry will play Miles' father; there will be Miles' mom (Luna Lauren Vélez), Peter B. Parker (Jake Johnson), Spot (Jason Schwartzman) and Spider-Woman (Issa Rae). Daniel Kaluuya will be Spider-Punk, Oscar Isaac will voice Miguel O'Hara, Mahershala Ali will voice Uncle Aaron.
It will again be directed by Joaquim Dos Santos, Kemp Powers and Justin K. Thompson, with a screenplay by Dave Callaham, Phil Lord and Christopher Miller, based on the character of Miles Gonzalo Morales, created by Brian Michael Bendis and Sara Pichelli in 2011: this is one of many versions of Spider Man, created by Stan Lee and Steve Ditko in 1962.
Spider-Man: Beyond the Spider-Verse, the movie's release date
Producers Amy Pascal and Avi Arad recently confirmed to Variety that the studio was still in a phase of work on an animated Spider-Woman spin-off film-which is expected to focus on Gwen Stacy, take on Across the Spider-Verse-as well as a live-action movie about Miles Morales. The fourth live-action movie about Spider-Man headed by Tom Holland is currently on hold, pending resolution of negotiations between the Writers Guild of America and Alliance of Motion Picture and Television Producers. Spider-Man: Beyond the Spider-Verse on March 29, 2024.
Spider-Man: Into the Spider-Verse, streaming and on demand.
Spider-Man: Into the Spider-Verse was released in 2018, grossing $375.5 million and winning the Academy Award for Best Animated Movie. It is available for streaming on Netflix, Disney+, Amazon Prime Video.
© All right Reserved
---
---