Comandante, the new war movie starring Pierfrancesco Favino
Cinema / News

- 29 May 2023
Comandante is the biographical movie in production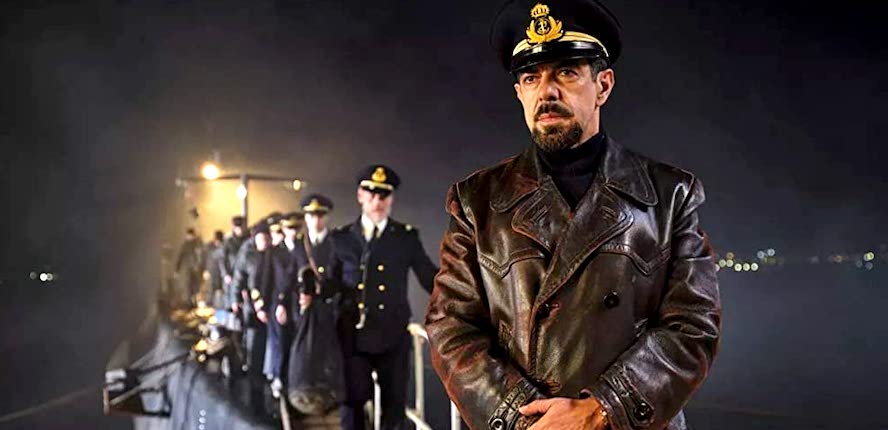 Comandante, the plot of the movie
Comandante is the new biographical and war movie in production. During World War II, Salvatore Todaro (Pierfrancesco Favino) is in charge of the Royal Navy's submarine Cappellini: he often acts on his instincts, so much so that the crew is even armed with a dagger for hand-to-hand combat. While cruising the Atlantic Ocean, a Belgian merchant ship - the Kabalo - opens fire: in the violent battle, the Cappellini reacts with cannon shots, and Todaro decides to rescue the 26 Belgian castaways, condemned to drown in the middle of the ocean, by landing them in the nearest safe harbor, as required by the law of the sea. To take them aboard, he must sail in emersion for three days: in doing so, he makes himself visible to enemies and endangers his life and that of his men.
Commander, the cast of the movie
Pierfrancesco Favino has already worked in The Hummingbird and Nostalgia, which was selected to represent Italy at the 2023 Academy Awards. Also in the cast are Massimiliano Rossi, who worked on Il cattivo poeta; Silvia D'Amico, star of Acqua e anice; and Giustiniano Alpi, in theaters with Rapito (read the interview), presented at the Cannes Film Festival. It is directed by Edoardo De Angelis, who already recently directed Il vizio della speranza; the screenplay is his and Sandro Veronesi's, based on the novel they both wrote and published in January 2023. The story is inspired by the true story of Salvatore Todaro, who died in 1942 after being machine-gunned by a British Spitfire.
Commander, the filming and release of the movie
The production is by Indigo Film, O' Groove, Tramp Limited and Rai Cinema. Shooting began in November 2022, and took place between Taranto and Rome_ for the occasion, the 1940 submarine, 73 meters long and weighing 70 tons, was rebuilt from plans found in the Navy's Historical Office. Commander comes out in theaters in 2023 or 2024.
© All right Reserved
---
---