Most viewed movies of the week: 'The Little Mermaid - The Little Mermaid' and 'The Machine' the new releases
Cinema / News

- 30 May 2023
The ranking of the most viewed movies in the United States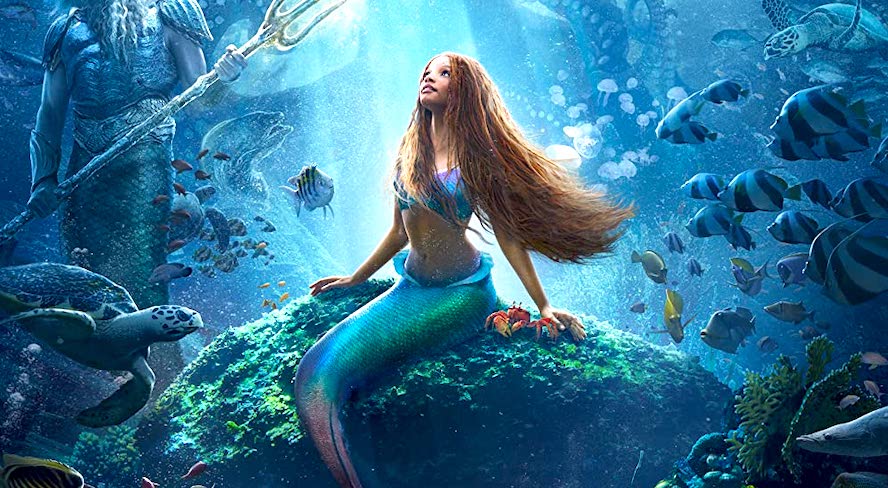 The box office of the most-viewed movies in the United States May 26-29, 2023-with data still provisional-sees newcomer (The Little Mermaid, $117,500,000) in first place: a young mermaid makes a pact with a sea witch to exchange her voice for human legs so she can discover the world above water and impress a prince (read previous ranking).
Fast X and Guardians of the Galaxy Vol. 3
In second falls Fast X ($113,545,000): Dom Toretto and his family are the target of the vengeful drug kingpin's son, Hernan Reyes. In third loses one position Guardians of the Galaxy Vol. 3 (Guardians of the Galaxy: Vol. 3, 305,575,817 euros): Peter Quill with his team attempts to defend the universe and save their friend Rocket after an attack executed by Adam Warlock.
The Super Mario Bros. Movie and The Machine
In fourth is The Super Mario Bros. Movie ($560,972,000): Mario and his brother Luigi are two plumbers living in Brooklyn, and when they get sucked into a pipe system, they find themselves in the Mushroom Kingdom and the Dark Land. Mario must save his brother from the evil Bowser. In fifth is the novelty The Machine ($9,049,978): Bert, 20 years after his sprees experienced during a college semester in Russia, pays the consequences of how many happened, and-with his father-is kidnapped by a group of mobsters.
Another new entry is in sixth place, with About My Father ($5,350,000): when Sebastian tells his father Salvo, an Italian immigrant, that he will propose to his American girlfriend, Salvo insists on spending a weekend with his parents. In the seventh is Kandahar ($3,000,000): in Afghanistan, a CIA agent and his translator, after exposing a secret mission, escape from special forces. At eighth is You Hurt My Feelings ($1,766,201): a writer's marriage is suddenly upset when her husband gives an honest and harsh review of her latest book.

© All right Reserved
---
---