Sea of Stars: gameplay and release of new role-playing video game
Games / News

- 30 May 2023
Sea of Stars is the video game RPG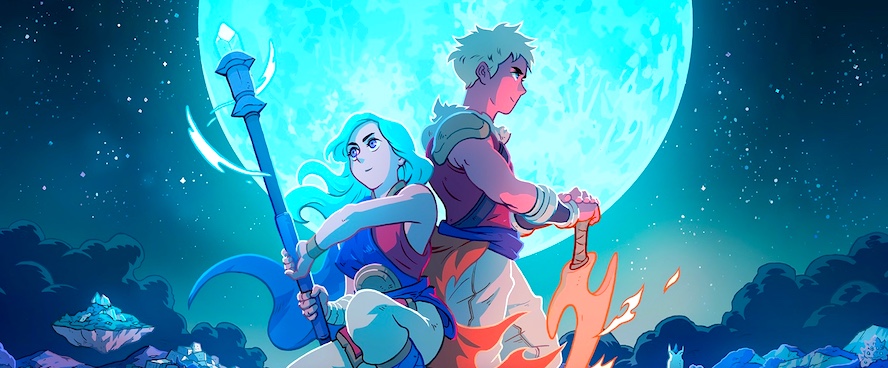 Sea of Stars is the new role-playing video game - RPG coming out. Inspired by 90s classics, it is set in the universe of The Messenger (2018): the two Sons of the Solstice, Valere and Zale combine the powers of the sun and moon to perform an Eclipse Magic, the only force capable of fighting the monstrous creations of the evil alchemist The Fleshmancer.
Sea of Stars video game gameplay.
Fighting is turn-based, and includes multi-character combo attacks, with empowerment. Players can control up to six characters, and it is possible to thwart enemies in different ways, with attacks or spells. As you traverse the world, you can swim, climb, climb over objects, jump and lift ledges.
Dozens are original characters, with various story arcs and twists, unexpected events. If you want to take a break from the game, you can sail, cook, fish, stop at a tavern to listen to a song or play the infamous board game known as "Wheels."

The lighting is dynamic, realized through the 2D pixel art system.
The video game is inspired by role-playing games such as Illusion of Gaia, Breath of Fire and Chrono Trigger and features navigation mechanics, side quests and combat focused on finding the "elemental weaknesses" of enemies. It is set thousands of years before the events of The Messenger, a video game that achieved good critical acclaim.
Sea of Stars video game release date.
Sea of Stars is developed by Sabotage Studio. It comes out for macOS , Microsoft Windows, Nintendo Switch, PlayStation 4, PlayStation 5, Xbox One and Xbox Series X/S on August 29, 2023.
© All right Reserved
---
---