Simpathy for the Devil, il film horror con Nicolas Cage e Joel Kinnaman
Cinema / News

- 14 June 2023
Simpathy for the Devil is the upcoming thriller movie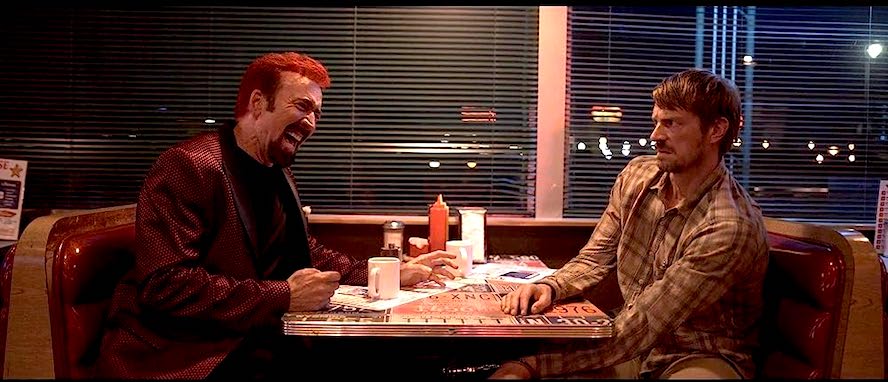 Simpathy for the Devil, the plot of the movie
Simpathy for the Devil is the upcoming psychological horror and thriller movie. The plot follows a man (Joel Kinnaman) forced to drive with a mysterious passenger (Nicolas Cage) at gunpoint. The two must defend themselves against each other as the situation becomes increasingly risky.
Simpathy for the Devil, the cast of the movie
Nicolas Cage recently worked in Renfield and The Old Way, and will be in The Flash. Joel Kinnaman starred in the series For All Mankind, and became known for his performance in The Killing. Also in the cast are Kaiwi Lyman, previously seen in In the Den of Wolves; Alexis Zollicoffer, who worked in Never Goin' Back. It is directed by Yuval Adler, who previously directed The Secret and The Operative.
Simpathy for the Devil, filming and release date for the movie
Capstone global and Hammerstone Studio are producing, "This is a tour de force with two incredible actors," said producer Allan Ungar, "Yuval has assembled the perfect cast and brought a unique and gritty vision to this movie that is sure to captivate audiences. Filming began in Las Vegas in July 2022, and about half of the movie was shot in a Las Vegas-based virtual studio owned by Vū Technologies. In the first images released from the trailer, the two main characters confront the tense situation in the car, and then end with fight scenes. Simpathy for the Devil is released in theaters on July 28, 2023.
© All right Reserved
---
---