Echo Valley, the new thriller movie starring Julianne Moore and Sidney Sweeney
Cinema / News

- 22 May 2023
Echo Valley is the drama movie in production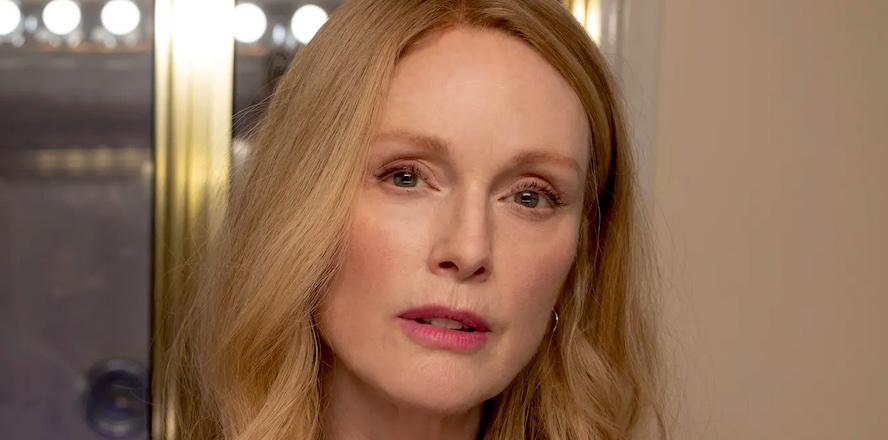 Echo Valley, the plot of the movie
Echo Valley is the new drama and thriller movie currently in production. The plot centers on Kate Garrett (Julianne Moore), a mother recovering from a personal tragedy. She spends her days boarding and training horses at Echo Valley Farm: it is twenty-two acres of hidden land located in southeastern Pennsylvania. One night, her wayward daughter, Claire (Sidney Sweeney), arrives home, frightened, trembling, and covered in someone else's blood. From here begins Kate's attempt to save her daughter.
Echo Valley, the plot of the movie
Julianne Moore presented the competition film May December, starring Natalie Portman, at the Cannes Film Festival: the actress won an Oscar for her portrayal of a woman with Alzheimer's disease in Still Alice, and will also be in the movie Sharper. Sidney Sweeney has worked in The Voyeurs and the TV series The White Lotus, Euphoria, and The Handmaid's, and will have the role of Julia Carpenter in the upcoming Marvel movie, Madame Web. Also in the cast is Domhnall Gleeson, previously seen in White House Plumbers. It is directed by Michael Pearce, who previously worked on The Encounter. The screenplay is by Brad Ingelsby, writer of several episodes of the series Murder in Easttown, and Michael A. Pruss.
Echo Valley, the production and release of the movie
The movie is produced by Ridley Scott and Michael Pruss-also a co-writer of the movie-at Scott Free, along with The Walsh Company. Apple Studios is collaborating on the production-the company is working on projects with significant budgets. In fact, it presented at Cannes Killers of the Flower Moon, whose budget is around $200 million; Napoleon - directed by Ridley Scott - with an estimated budget of $100 million. Echo Valley is expected to be released in 2024.
© All right Reserved
---
---