My Big Fat Greek Wedding 3, news about the movie sequel
Cinema / News

- 25 May 2023
My Big Fat Greek Wedding 3 is the upcoming comedy movie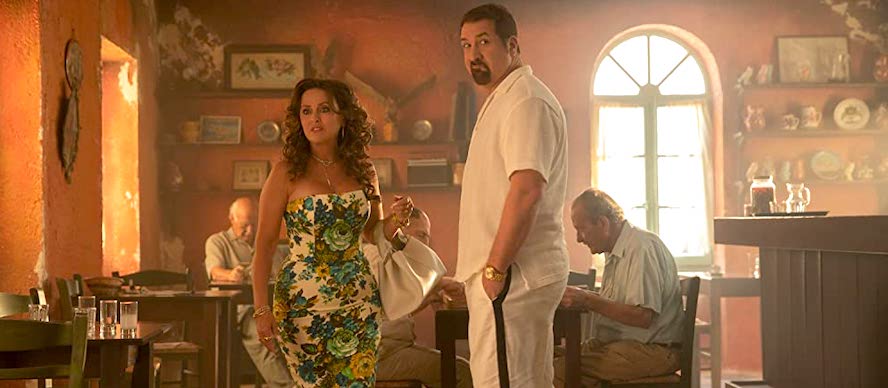 My Big Fat Greek Wedding 3 is the upcoming movie comedy. The plot follows the Portokalos family as they travel to a family reunion in Greece. In the trailer, Toula (Nia Vardalos) says that-after the death of her father-she decided to visit her childhood country to "rediscover with our roots." With her is her husband Ian (John Corbett), her aunt Voula (Andrea Martin), who on the plane offers everyone a souvlaki.
My Big Fat Greek Wedding 3, the cast of the movie
Nia Vardalos starred in The Curse of Bridge Hollow and in the series Law & Order: Special Unit as Minonna Efron. John Corbett worked on the series Rebel, and also in the cast is Joey Fatone (read interview) who starred in Church People. The direction and screenplay are by Vardalos herself, who also directed the previous two movies. "We filmed our family reunion entirely in Greece, and it was exciting for all of us. Also, we ate for free," the director said, as reported by Deadline. The previous two movies grossed a total of $458.8 million.
My Big Fat Greek Wedding 3, filming and movie release
Focus Features is producing the film, with executive producing Rita Wilson and husband Tom Hanks, who starred in the movie Asteroid City that premiered in competition at the Cannes Film Festival: "My Big Fat Greek Wedding has brought joy to audiences for 21 years. I'm glad more joy is on the way," Wilson said. Principal photography began in Athens, Greece, on June 22, 2022, and is being filmed mainly in Corfu, ending in August. My Big Fat Greek Wedding 3 is released in the United States on September 8, 2023.
My Big Fat Greek Wedding, streaming and on demand.
The movies in the series are My Big Fat Greek Wedding (2002) and My Big Fat Greek Wedding 2 (2016). They are not available for streaming, but on-demand on Google Play.
© All right Reserved
---
---