'9-1-1' tv series: interview with actress Rachel Breitag
Tv / News

- 23 March 2018
9-1-1 is a tv series on Fox Television.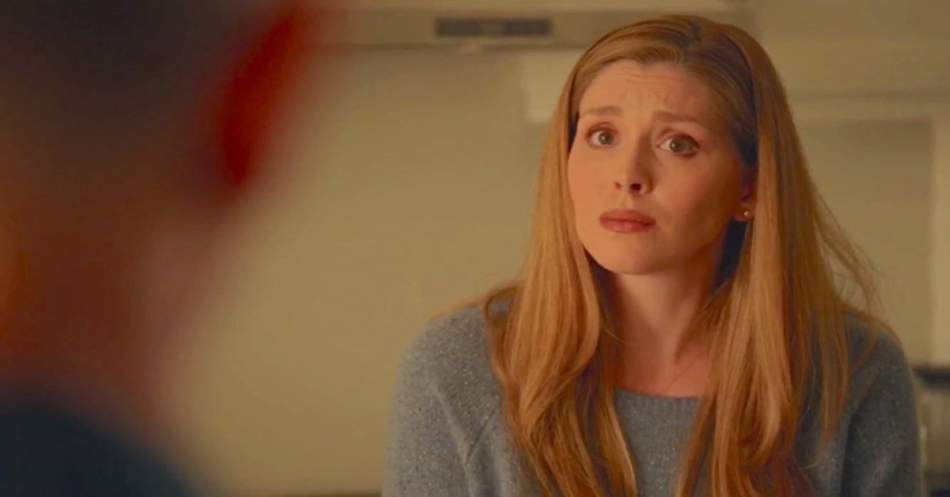 Q. You worked on the tv series "9-1-1". What is your role?

A. Yes, I loved working on 9-1-1. I played Tatiana. She is the girlfriend of Chimney. ! ! Chimney is super into Tatiana and feels she is out of his league. He wants to ! ! lock her down with a proposal. Tatiana is very independent and has a past so she is taken aback by his commitment. What entails is intense and puts Tatiana in a tough position.

Q. On the set what was the working relationship with the other actors? Was there a particular or funny episode you want to tell?

A. Everyone on set of 9-1-1 was incredible to collaborate with. In the show, I work most closely with Kenneth Choi and Peter Krause. Both are extremely humble, creative and hard working.. Being part of a guest cast can be intimidating but the cast was intentional about making it a creative and fun environment and that makes for great cohesive work. I am so grateful. I learned a lot from this experience. Nothing in particular stands out as a funny moment but you can imagine with such high caliber actors that laughs were had.
Q. The tv series is action-drama. Do you love this genre?

A. I do love this genre. I am a huge fan of procedural dramas. I find them fascinating. Any show where the stakes are high and creates suspense, keeps me engaged. It's fun from an audience point of view but especially as an actor. Ryan Murphy and all the writers on his production team create incredibly intricate characters. I love delving into the psyche of a character and creating a back story in line with whatever they write. That is the most thrilling part of what I do. The performance is fun but using my creative brain to create a character, hands down my favorite part. Characters in his shows are unlike any others you see on TV and I think that's what draws such a large audience to his body of work. He takes risks and we love that.
Q. You worked also in movie "Immoral", as lawyer. What memory do you have of this experience?

A. Immoral holds a very special place in my heart. That is the first film I wrote, directed, produced and acted in. It stems from a conversation I had with a friend in which he was put in a tough situation. He had to make the decision to take an audition that he didn't feel was morally acceptable but had the chance to propel his career. So we wrote a short film based around this conundrum with a funny twist at the end. It garnered a lot of success in the film festival circuit and became an award winning film. It stirred up a lot of conversations about society and how far is too far when it comes to success. It's !! available for viewing at Breitfilms.com. As you watch I ask you the question … Would you do it?
Q. You as A CEO of Breit Films LLC, a production company. Do you love being an entrepreneur?

A. I love being an entrepreneur. I have my hand in a few different business ventures. The most difficult aspect is the risk of venturing you're own business, not just monetarily but also on an emotional level. You have to put yourself out there, network, allow others into your private life and that can be scary. You have to get vulnerable but not give up when it gets tough. I had to overcome those hurdles of not allowing others ! ! interpretations and judgements to become my own. Other people want to bring you down when you're doing something that they feel they can't do it. It becomes a reflection of their own success and I've found a lot of people will try to tear that down. Before I understood an entrepreneur lifestyle I was probably one of those people so I try to have grace and continue to be self sufficient in my beliefs. I'm a tough cookie and a fighter so my enthusiasm comes from those victories when an idea pays off or I am able to !! encourage someone with what I do. My goal is to add value to the lives of others through whatever business venture I am pursuing. With my production company I get to add value by bringing entertainment and hopefully inspiring my audience with the message I present in each film. I have a health and wellness business where I get to add value by helping people attain their goals on a one on one interpersonal level. With my acting and modeling I have a platform to speak life and encourage those who come across my work even with just my social media following. That has always been my goal is to add value to this world big or small.
Q. What is your favorite book and why?

A. I mean, I have to say the bible. I always turn to the bible for guidance. Person of faith or not it has insight for any walk of life. Striving to live a life like Jesus, you can't go wrong.
Q. Have you ever been in Italy?

A. Yes, I have been to Italy. Rome was a must see for my husband and I on our ! ! honeymoon through Europe. We loved it. It's such an incredibly beautiful country with brilliant and vibrant history. Not to mention, best food I've ever had. We threw coins into t the Trevi Fountain, so we shall be back soon.
Q. What's your typical day?

A. A typical day for me consists of starting the day early. I thoroughly enjoy the work week. I love what I do so I get a head start. Because I am an entrepreneur I work from home and build my own schedule. So after getting a healthy breakfast in I get to work. I spilt my day between the businesses I own. The nights are reserved for my husband.
Q. What is your next project?

A. It's definitely a balancing act but I feel like I've finally got a hold on it. I have been working on a new short film. I am strictly producing this one so no writing or acting. It's set to release this year 2018. We also have a captivating documentary in post production about a transgender prostitute that was sold into sex trafficking at a young age and how she turned her life around now working in healthcare. It's incredibly !! inspiring. I have written a feature length script and so I am evaluating to find some like minded collaborators. I hope to put that out within the next couple of years. As soon as we have our little girl in April I hope to get right back in the audition scene and continue my acting career as well as production work. I would love to be back on 9-1-1 next season. I mean, the world needs to know what happens between Chimney and Tatiana.
© All right Reserved
---
---