Boys of Summer, the new adventure movie starring Mel Gibson and Mason Thames
Cinema / News

- 27 May 2023
Boys of Summer is the fantasy movie in production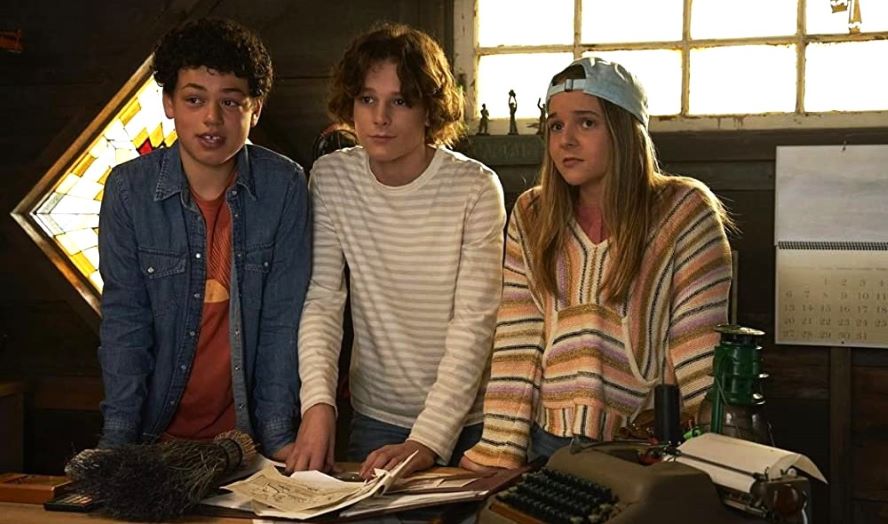 Boys of Summer is the adventure and fantasy movie in production. In the summer of 1997, a boy (Mason Thames) and his friends team up with a retired detective (Mel Gibson) to confront a witch who has moved to the island of Martha's Vineyard. The supernatural entity is reportedly hunting the local children: together, they attempt to overcome their fears and save the island.
Boys of Summer, the cast of the movie
Mel Gibson recently worked on On the Line and Father Stu and will be in Informant, as well as director of The Passion of the Christ: Resurrection. Also in the cast are Lorraine Bracco, who worked on the TV series Jerk; Mason Thames, star of Black Phone and the series For All Mankind; and Gary Weeks, most recently seen in Sweet Magnolias . It is directed by David Henrie, making his debut behind the camera after starring in the series In a A Tale Dark & Grimm . The screenplay is by Bryan Schulz and Cornelius Uliano. "Now more than ever, we need narratives that inspire courage in the face of darkness," said the director, as reported by TheWrap. "Boys of Summer is a coming-of-age story that evokes the magic and nostalgia of childhood as its heroes battle monsters old and new.
Boys of Summer, the filming and release of the movie
The production is by Nickel City Pictures, Novo Media Group and Pastime Pictures. Filming took place in Wilmington, North Carolina in December 2021. Martha's Vineyard Island is also known for being the set of Steven Spielberg's movie Jaws. Boys of Summer is scheduled for release in 2023 or 2024.
© All right Reserved
---
---