Funny Birds, the new movie starring Andrea Riseborough and Catherine Deneuve
Cinema / News

- 26 May 2023
Funny Birds is the drama movie in production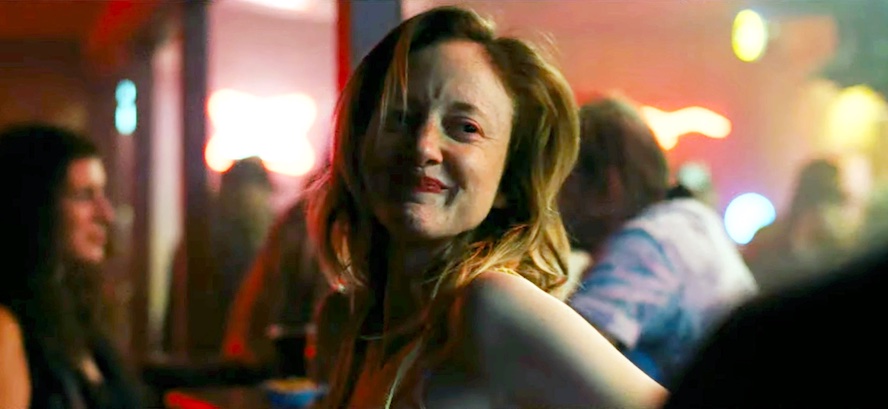 Funny Birds, the plot of the movie
Funny Birds is the movie that alternates between comedy and drama being produced. Charlie (Morgan Saylor) returns from college to care for his ailing mother, Laura (Andrea Riseborough) who owns a small organic egg farm in rural New Jersey. She struggles with caring for her and running the farm alone while also having to continue her studies. Daily life on the farm is also strained by years of unspoken resentments, and is complicated when Laura's mother, Solange (Catherine Deneuve), shows up unannounced. Solange is an eccentric French feminist who left America many years earlier: she never had a good relationship with her daughter, and Laura's sudden illness motivates her to reclaim a relationship. The three women, opposites in so many ways, must thus learn to live together: they must also combat the unexpected avian flu epidemic that threatens the farm.
Funny Birds, the cast of the movie
Andrea Riseborough starred in Amsterdam and To Leslie, for whose performance she was nominated for an Oscar 2023. Morgan Saylor worked on The Choice and the TV series Homeland: Spy Hunt, as Dana Brody. Catherine Deneuve starred in Habib, la grande aventure and The Truths; also in the cast is Naima Hebrail Kidjo (the Chicago P.D. series). the direction and screenplay are by Marco La Via and Hanna Ladoul, who previously directed Anywhere with You.
Funny Birds, the filming and release of the movie
The feature film is produced by Newen Connect - TF1 Studio: Martin Scorsese is the executive producer. Filming began on September 19, 2022 in the United States and Belgium. "We were all moved by the intergenerational story of Funny Birds. Catherine Deneuve will shine as an independent, free-spirited woman who comes back into the lives of her daughter and granddaughter as they struggle in various ways," said Sabine Chemaly, of Newen Connect - TF1 Studio. Funny Birds is expected to be released in 2023 or 2024.
© All right Reserved
---
---