Most viewed movies of the week: 'The Flash' and 'Elemental' are the new releases
Cinema / News

- 20 June 2023
The ranking of the most viewed movies in the United States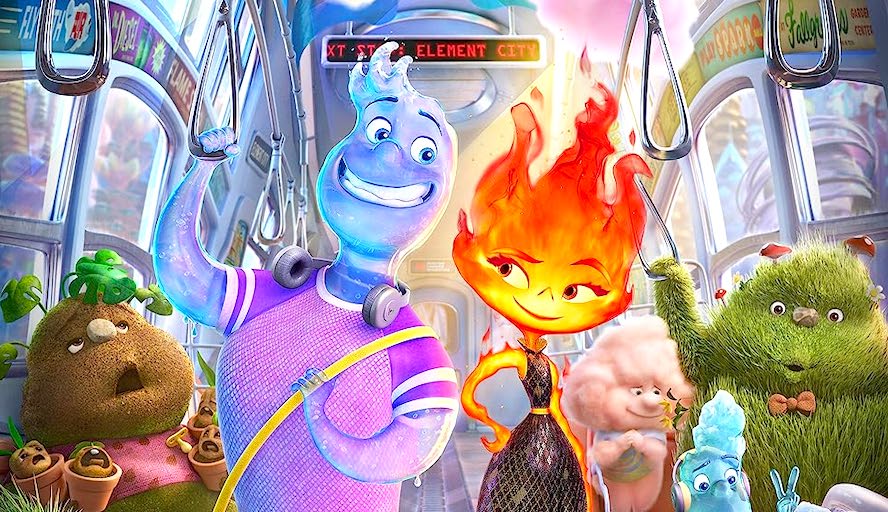 The box office of the most-viewed movies in the U.S. June 16-18, 2023, sees newcomer The Flash ($55,700,000) in first place: Barry Allen uses his super speed to change the past, but his attempt to save his family creates a world without superheroes, and so he must safeguard the future (read previous ranking).
Elemental and Spider-Man: Across the Spider-Verse.
In second is another newcomer, Elemental ($29,602,429): Ember and Wade live in a city where residents of fire, water, earth, and air coexist. In third comes Spider-Man: Across the Spider-Verse ($279,857.97): after the events of the first movie, Miles Morales lives his life as a superhero, but he must enter the Spider-Verse to protect his world. He is accompanied by Gwen Stacy and Miguel O'Hara, and in 2099 he discovers the world of several Spider-Men, and faces many dangers.
Transformers: Rise of the Beasts and The Little Mermaid.
In fourth loses three positions Transformers: Rise of the Beasts ($101,322,183): in the 1990s, a new faction of Transformers-the Maximals-collaborates with the Autobots in the battle to save Earth. In fifth is The Little Mermaid ($253,010,673): a young mermaid makes a deal with a sea witch, and exchanges her voice for human legs. Thus, she can discover the earthly world and gain the attention of a prince.
Another newcomer is in sixth place, with The Blackening ($219,050): seven black friends, on a vacation weekend, end up trapped in a cabin with a killer who craves revenge. In tenth is the novelty Asteroid City ($840,000): a writer travels with his family--obsessed with technology--to the small rural town of Asteroid City to compete in a stargazing event.
© All right Reserved
---
---