Trigger Warning, the new thriller movie with Jessica Alba and Gabriel Basso
Cinema / News

- 20 May 2023
Trigger Warning is the action movie in production.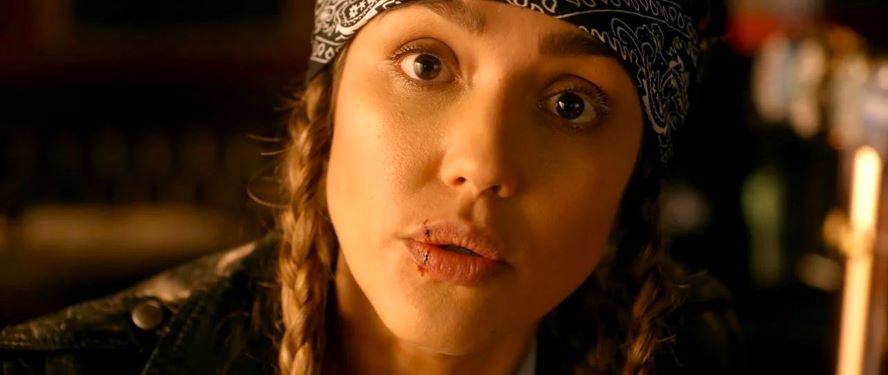 Trigger Warning, the plot of the movie
Trigger Warning is the new action-thriller movie being produced. The plot follows a veteran, Parker (Jessica Alba) traumatized by her wartime past. She inherits her grandfather's bar and-after learning the truth behind his untimely death-faces a moral dilemma. Indeed, she soon finds herself at odds with the violent gang that killed him.
Trigger Warning, the cast of the movie
Jessica Alba most recently worked on the TV series L.A.'s Finest and the movie Killers Anonymous: She is also an entrepreneur, having founded a company to produce household-and personal-care products made from natural and sustainable ingredients. Also in the cast is Gabriel Basso, star of the series The Night Agent and a performer in the movie American Elegy: the actor became famous for his role in the series The Big C, in which he played the son of the main character (Laura Linney) who is ill with cancer. Actors include Anthony Michael, who is in the series The Goldbergs; Mark Webber, who worked on The Place of No Words. It is directed by Mouly Surya, who directed the well-received Cannes movie Marlina the Murderer in Four Acts, Indonesia's Oscar nominee for foreign movie . The screenplay was written by Josh Olson, Oscar nominee for the graphic novel adaptation A History of Violence, and John Brancato.
Trigger Warning, filming and release.
The production is by Thunder Road Pictures and Catchlight Studios. Filming took place in Santa Fe, New Mexico in the fall of 2021. Trigger Warning will be released for streaming on Netflix in 2023 or 2024.
© All right Reserved
---
---